[ratina]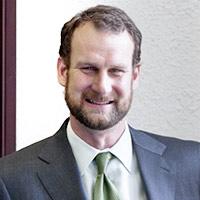 [/ratina]An international lawyer who specialises in comparing Asian legal systems has been elected president of the ASAA Council for 2017–18.
Professor Kent Anderson, Professor of Law and Japanese Studies at the University of Western Australia, has an eclectic background, having completed tertiary studies in the US, Japan, and the UK in law, politics, economics and Asian studies. He also worked as a marketing manager with a US regional airline in Alaska and as a commercial lawyer in Hawaii.
Professor Anderson joined UWA as deputy vice-chancellor (Community & Engagement) in 2014. Before joining UWA, he was Pro Vice-Chancellor (International) at the University of Adelaide and before that Dean of the (then) Faculty of Asian Studies at the Australian National University.
He started his academic career as an associate professor at Hokkaido University Law School in Japan. Professor Anderson is on the National Library of Australia Council, New Colombo Plan Advisory Board, Board of Canberra Grammar School, the Ministerial Council on International Education, and a variety of academic and community boards.
Professor Anderson succeeds Louise Edwards, Professor of Modern Chinese History, at UNSW.