For the most significant book contributing to the understanding of Asia
The Reid Prize recognises work that has made an exemplary contribution to understanding of Asia. The prize was established to acknowledge the importance of ongoing efforts to deepen public understanding internationally of Asian cultures, politics, histories and societies.
This prize will be awarded biennially to the book that has best advanced the understanding of Asia in the last four years. This may include fiction, non-fiction, academic books and translations into English of major works originally authored by Asian writers. Eligible authors/ translators must be based in Australia or New Zealand, or Australian/New Zealand citizens currently residing in Asia.
The prize is to the value of AUD $8,000. The prize will be administered by the ASAA Council. Nominations will be compiled by the Reid Prize Search Committee and judged by an independent panel of a minimum of three (3) judges drawn from academic experts of Asia to be appointed by the ASAA executive. The prize winner will be invited to give the Reid Lecture at the biennial ASAA conference. In addition to the cash prize, the cost of an economy airfare within Australia or from New Zealand (if needed), two (2) nights accommodation and taxi transfers will be covered.
2022 Reid Prize Winner
The 2022 winners were the co-authors Professor Assa Doron (ANU) and Emeritus Professor Robin Jeffrey (La Trobe University/ANU) for the book Waste of a Nation: Garbage and Growth in India (Harvard University Press, 2018). The authors of this outstanding book presented the Reid lecture at the ASAA 2022 conference, which was held at Monash University from 5-8 July, 2022. Read more about the 2022 winners here and the 2022 shortlist here. The jurors for the 2022 Reid prize were Professor Krishna Sen, Emeritus Professor Purnendra Jain, and Professor Anne Mclaren.
This prize is generously endowed by Tony and Helen Reid (read more about Tony and Helen here).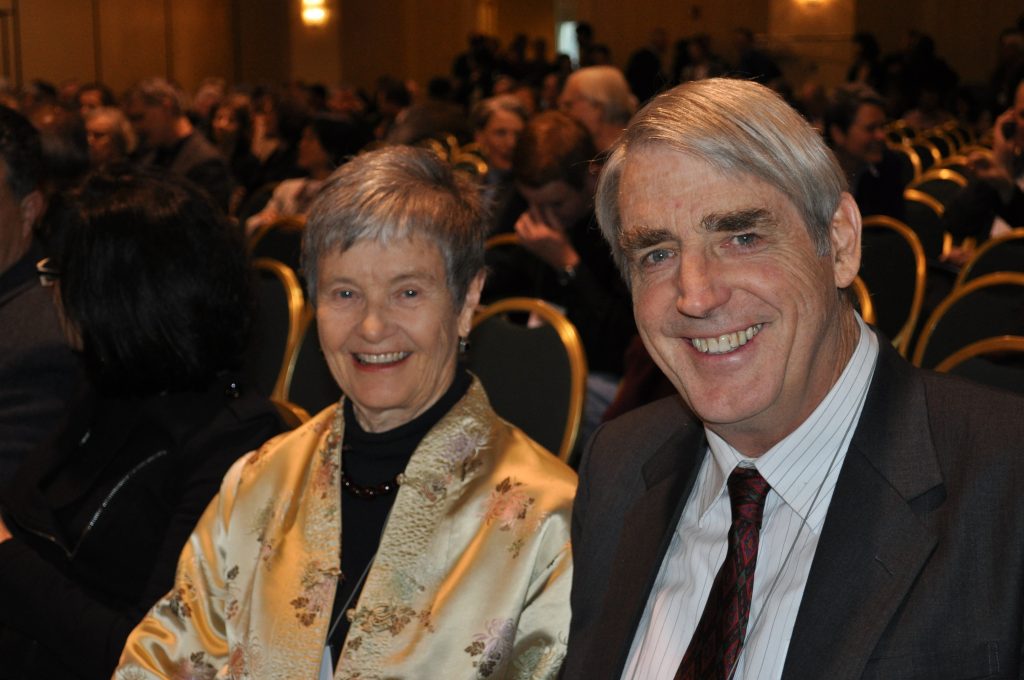 Tony and Helen Reid at the AAS in 2010.
Each member of the Search Committee will be provided with a standard nomination form and asked to prepare a case (max 500 words) detailing how the nominated book has made a significant contribution to promoting understanding of Asia internationally.
To make the case for a substantial public impact the submission should include evidence of a wide readership and significant public engagement with the work. Supporting documentary evidence such as reviews may be included. The submission must include full details of the book, the author and publisher. Members of the Search Committee may contact nominees for help in compiling information.
ASAA Prize Representative
All nominations will be checked for eligibility and against the selection criteria by the ASAA Prize representative for further consideration before being presented to the judges. The prize representative will also specifically seek out fiction and translation potential nominations.
Reid Prize FAQ – and answers: