The ASAA makes regular submissions to governments and universities on matters relating to Asian Studies, the professional interests of our members, tertiary and secondary education about Asia, and Asia-Australia relations. Statements and letters are available below. Please note that the majority of these links are downloads.
Our most recent correspondence is a letter to Federal government ministers on Australian response to Afghanistan crisis. Click on the extract below to download the full letter.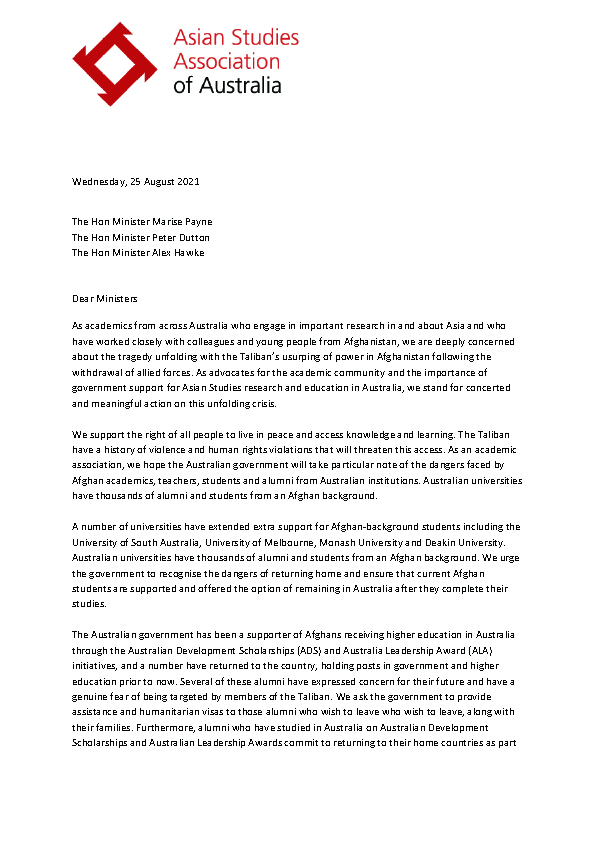 For media enquiries in relation to any of these submissions, please contact the Secretary.