Significant shifts have occurred in the Indonesian literary landscape, particularly the growing popularity of Islamic women writers, reports Meg Downes.
This year marks 20 years since the establishment of Indonesian Islamic writers' organisation Forum Lingkar Pena (FLP, Pen Circle Forum). Founded at Universitas Indonesia (UI) in February 1997 by author Helvy Tiana Rosa, FLP's mission has been to spread enlightenment via literature, and to empower young Muslim authors to develop and publish their work.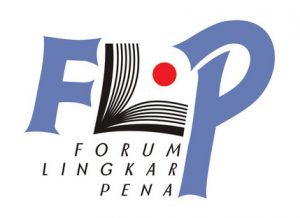 FLP emerged at a time of significant literary shifts in Indonesia, when the New Order regime began to lose its legitimacy and a range of previously established literary norms were challenged. Its activities were initially overshadowed by other trends in Indonesian literature at that time, such as the so-called sastra wangi ('fragrant literature') produced by female writers seeking to challenge taboos around sex and sexuality, and the 'teenlit' genre, which voiced the everyday concerns and struggles of Indonesian youth.
Yet the sastra dakwah ('preaching literature') published by FLP has played an equally important role in challenging literary norms and has contributed significantly to diversifying the face of Indonesian literature over the past two decades. In particular, the FLP's activities have contributed to the growing popularity and legitimacy of Islamic women writers, whose work is now read widely among young Indonesians and appears on literary awards lists previously dominated by male authors with secular literary concerns.
Rapid growth
Initially established by a small group of authors and Islamic activists at Universitas Indonesia, FLP now has branches throughout most provinces in Indonesia and several locations overseas. FLP claims more than 7,000 official members and a social media following of over 28,000, making it the largest Islamic writers' organisation in the world.
The success and rapid growth of FLP over the past two decades is partly due to a growing culture of popular piety among young Indonesians, where Islam is increasingly expressed and consumed via pop culture, fashion and new media. FLP authors have both contributed to and benefited from this trend. They attract young readers with highly relatable stories about pious yet trendy young characterswhose faith intersects with other concerns like career, family and romance.
FLP focuses on the personal, spiritual and professional development of both writers and readers. With the motto Berbakti, Berkarya dan Berarti (with worship, with work, and with meaning), FLP envisages itself as an 'organisation that brings enlightenment through writing'. Its stated goals include 'increasing the quality and quantity of members' meaningful literary contributions to society', 'building a network of authors who produce high-quality, educational work', 'encouraging a strong culture of reading and writing in the wider community' and 'fighting to improve the lives of authors'.
Sometimes criticised for being a kind of 'author factory' that prioritises quantity over quality of literature, FLP representatives counter such criticism by pointing out how the majority of its members are young first-time authors being given a chance to practise and develop their craft.
As well as emerging authors, FLP also counts hugely successful national bestsellers among its members, including Habiburrahman El Shirazy, author of blockbuster Islamic romance Ayat-Ayat Cinta (The Verses of Love, 2004) and the award-winning Asma Nadia, author of Surga yang Tak Dirindukan (A Heaven Not Longed for, 2007) and Assalamualaikum Bejing! (2013).
FLP's founder, Helvy Tiana Rosa (born 2 April 1970 in Medan) has written more than 50 books, including Sengenggam Gumam (A Handful of Murmurs, 2003), Tanah Perempuan (The Land of Women, 2009), Mata Ketiga Cinta (Third Eye Love, 2012), and Juragan Haji (Captain Haji, 2014), and her work has been translated into English, French, German, Arabic, Japanese, Swedish and Farsi. Her much-loved story Ketika Mas Gagah Pergi (When Gagah Left, 1997) was adapted as a film, directed by Firman Syah and released January 2016.
Although both genders are well represented within FLP, the organisation has a majority female membership. And while there have been several commercially successful male authors like Habiburrahman El Shirazy, FLP is most strongly associated with names like Asma Nadia and Helvy Tiana Rosa. Because of this, although the FLP has no explicit gender-related aims, a significant side effect of the organisation's activities has been the increasing visibility and popularity of Islamic women's writing in Indonesia.
Canon challenged
During the past two decades, there have been huge changes in the way that female authors are received and discussed in the Indonesian literary landscape. Previously dominant notions of a secular and male-dominated literary canon have been replaced by a more varied range of literary voices, which includes young authors, popular authors, female authors and Muslim authors, all of whom have been making their mark at literary award ceremonies and in book stores around the nation.
Islamic women's writing has been a big part of this. Not just FLP members, but a range of female Muslim authors, have tackled diverse topics from travel, education and family dynamics, through to political conflicts, poverty and domestic violence, all with a particular focus on the role of faith in facing such issues. The fact that many successful Muslim women writers, such as Abidah El Khalieqy and Okky Madasari, are writing and publishing outside the FLP structure further demonstrates the diversity of these authors. They are certainly not a monolithic group, as not all Muslim women writers share the FLP's agenda and some of them actively critique Islamic institutions.
The FLP was formed out of a desire to change the world through literature, and its founders firmly believe in the power of the pen
The sheer variety of styles, genres and themes within Islamic women's writing reflects the broad diversity of current Indonesian literature more generally. In October 2015, Indonesia was the Frankfurt Book Fair's Guest of Honour—more than 70 writers presented in 500 events under the theme '17,000 Islands of Imagination.' Ranging in age from eight through to 80 years, Indonesian authors' contributions included novels, poetry, short stories, science fiction, children's books, comics and cookbooks. Well-known FLP author Asma Nadia appeared alongside feminist journalist Julia Suryakusuma and a whole range of other authors who completely disrupted any remaining stereotypes of literature being an elite, secular or masculine domain.
Writing for social change
The FLP was formed out of a desire to change the world through literature, and its founders firmly believe in the power of the pen. Islamic women writers both from within and beyond its membership have certainly helped to disrupt previously dominant ideas around the Indonesian literary canon, and if recent developments are anything to go by, Indonesian literature will continue to be a fascinating site to watch.
Most notably, the increasing ease of publishing and distributing new literature blurs the line between producer and consumer, and as Helvy Tiana Rosa puts it, 'today, literature is no longer solely the domain of intellectuals, no longer an ivory tower for elitist groups'.
For Helvy, words can be an important source of empowerment for both writers and readers. When reflecting on stories of ordinary people who have become successful authors through FLP mentoring programs, she explains how 'literature has freed them from narrow points of view that see them only as a maid, a labourer, a janitor, a cook, a beggar and so on. And while literature for them is a kind of personal escape, through their literature they can touch and enlighten others, their readers'.
Although the past 20 years have already seen enormous changes in the Indonesian literary landscape, the FLP still sees plenty of ongoing transformative potential in its project of preaching by the pen in the decades to come.
Featured image:
FLP founder Helvy Tiana Rosa. Photo: Beranda Rasa Helvy Tiana Rosa