Bongbong Marcos's bid for the vice-presidency could be a test for the maturity of Philippine democracy
Around the period that the Philippines was under the authoritarian regime of Ferdinand Marcos (1965–86), South Korea was under the military dictatorship of Park Chung-hee (1963–79). The restoration of democracy in both countries was finally accomplished by popular revolt, or 'people power'.
There are strong similarities between the dramatic regime change in both countries. According to Uk Heo and Terence Roehrig, authors of South Korea Since 1980 , 'South Korea's opposition became further energized in spring 1986 with the fall of Philippine leader Ferdinand Marcos. Perhaps it would be South Korea's time to remove an authoritarian leader.'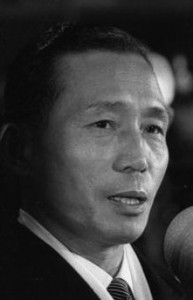 The triumph of democracy over despotism in the Philippines and South Korea is pertinent today, because the progeny of both former dictators are now at the political forefront. Ferdinand 'Bongbong' Marcos Jnr, son of Philippine dictator Ferdinand Marcos, is running for vice-president in next month's elections scheduled for 9 May, while Park Geun-hye, daughter of former military dictator Park Chung-hee, is now president and the first woman to be elected to the office in South Korea.
But here the similarities diverge. While many South Koreans still revere General Chung-hee, crediting his administration for jump-starting the country's economic expansion, for many Filipinos, memories of Marcos's martial law regime are still painful.
To her credit, Park Geun-hye has refused to gloss over the human rights abuses committed during her father's iron-fisted rule, and apologised for them during her 2012 presidential campaign.
In contrast, Bongbong—and the rest of the Marcos family—continues to proclaim that the dark period under his father's martial law regime had a benevolent impact on the country, despite all facts to the contrary. Marcos Jnr insists he has no cause to apologise for any of the documented human rights violations committed during his father's rule, claiming that Marcos Snr had no direct involvement in them.
This intransigence finally met with a strong rebuke from professors and lecturers at a leading Philippine university, Ateneo de Manila. In a recent and emotional public statement they condemned Bongbong Jnr for using his campaign for the vice-presidency to 'repackage' this period of Philippine history.
From the first paragraph of the statement, there is a sense of deep and overwhelming anger:
In response to Ferdinand 'Bongbong' Romualdez Marcos, Jr.'s call that teachers and students of history should make a judgement about the Marcos administration, we, the undersigned members of the Ateneo de Manila University community, vehemently oppose and condemn the ongoing wilful distortion of our history. We deplore the shameless refusal to acknowledge the crimes of the Martial Law regime. We reject the revision of history, disturbing vision of the future, and shallow call for 'unity' being presented by Marcos Jr. and like-minded candidates in the 2016 elections.
The rise of Bongbong Marcos when the negative effects of his father's rule are still fresh frustrates and angers sections of Filipino society. However, his rise to political prominence can also be explained as a result of the democratisation of the Philippines that followed his father's fall.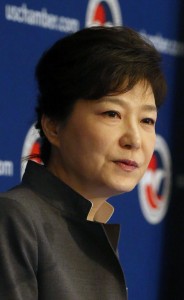 Bongbong Marcos has not been convicted of any crime that would disqualify him from public office, and for the state to prevent him from participating in the electoral process because of his family name would mean a reversion to the draconian methods of his father's rule—something no Filipino would countenance today
After three decades of free elections, Filipinos now regard conflicting opinions as a normal part of the electoral process, even when animosities run strong during election campaigns. They relish the freedom to publicly express their thoughts on the merits or otherwise of candidates.
Filipinos have proven they are prepared to die to defend their right to choose their leaders. How they exercise that right, however, is a different matter. The consolidation of democracy is neither painless nor linear. As historian Luis H. Francia notes in his A History of the Philippines, the Philippines is a relatively young nation, having gained political independence only in 1946. The country's democratic evolution is essentially still at the beginning stage. The hope is that Filipinos will develop a more profound appreciation of the democratic way of life after each election season—and that appears to be the direction in which the country is heading.
The backlash against this attempt at historical revision seems to have awoken a level of civic militancy not seen since the years immediately preceding the 1986 People Power Revolution.
Since the academics of Ateneo de Manila University issued their statement, many other academic institutions have declared their support and condemned Bongbong Marcos's evasion of culpability for the abuses of civil liberties under his father. Furthermore, the demand that this period of Philippine history is never forgotten is gaining new momentum. The backlash against this attempt at historical revision seems to have awoken a level of civic militancy not seen since the years immediately preceding the 1986 People Power Revolution.
Filipinos—particularly the young—are now inclined to be more involved in ensuring good governance and keeping government officials honest. This is made easier with social media and the 24-hour news cycle.
Should Bongbong Marcos win the vice-presidency next month, it should not automatically by interpreted as redemption of the Marcos brand in Philippine national politics.
Unlike the days when his father ruled, Ferdinand Jnr's assumption of the second most powerful post in the land would make him more prone to intense public scrutiny. Established democratic institutions such as a free media and academic liberty would leave him with few devices or machinations to hide any wrongdoings.
Indeed, his tenure as vice-president—should it eventuate—could provide the catalyst for a moral reckoning with the Marcos dictatorship that many Filipinos have been waiting for.
Related article
Bongbong makes a move
Featured image
Bongbong Marcos has been criticised by Filipino academics for trying to 'repackage' the history of his father's rule. Photo: Flickr