As signatories to the Trans-Pacific Partnership, Australia and Japan are treading familiar ground, writes STACEY STEELE.
Signed on 8 July 2014, JAEPA only came into force on 15 January 2015. Not surprisingly, there isn't much new to report from the TPP for Australia and Japan's relationship. With less than 12 months between the JAEPA coming into effect and the finalisation of the TPP negotiations, JAEPA seems like a warm-up free trade agreement (FTA) akin to a soccer friendly.
Nevertheless, the inclusion of investor–state dispute settlement (ISDS) provisions in the TPP is, potentially, a big development for the bilateral relationship—and there may be additional benefits and guarantees of the status quo that encourage investment and integration between the two countries and our mutual key trading partners.
As a regional free trade agreement, the TPP sets common standards for signatories. The 6,000 pages of text and detailed annexures were released two weeks ago after years of protracted and complicated negotiations that reflect the diverse historical, economic, political and cultural perspectives of the 12 countries that negotiated the TPP. Taken as a whole, these countries represent around 40 per cent of the global economy.
Commentators have described the TPP as a new mode of global governance. One firm with a significant presence in Australia and Japan argues that, because of the contribution of such significant economies, the TPP creates a near-uniform regulatory regime on particular issues and establishes new, influential regulatory norms with impacts across the region and beyond. In other words, the TPP is a bit about trade and a lot about setting rules of engagement, and about encouraging—even enforcing—such engagement regionally.
The Australian government's explanation of gains made through the TPP in relation to Japan is grounded in detail, whereas the Japanese government's explanation is very high level.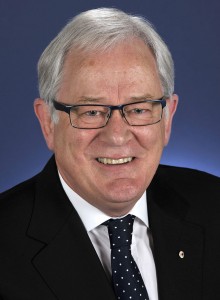 The Australian Trade Minister, Andrew Robb, in a media release, summarises the gains made over and above the JAEPA. Most of the gains reflect the focus on agriculture from Australia's perspective. Japan's prime minister Shinzo Abe and his Cabinet Secretariat see the TPP's benefits as fourfold. First, the abolition of tariffs and trade administration will make products, such as food and clothing, cheaper for Japanese consumers— a key plank of the government's sales pitch for the TPP.
Second, the Cabinet argues that the TPP will make it easier for Japanese companies to do business in Asia. Third, it believes the abolition of tariffs in other countries will benefit Japanese exporters and have a positive impact on domestic employment and income. And finally—according to the Cabinet's website—the TPP provides for intellectual property protection for Japan's brands and trademarks—including for anime and games.
Highlighting the TPP's scope and size, the Cabinet also suggests that Japan has no choice but to participate if it wants to grow its economy. This concern about being left behind is felt even more acutely in smaller economies such as Australia.
Outside government, the TPP has received mixed reviews in Australia and Japan. In Japan, in particular, reports emphasise potentially negative impacts on some sectors of the economy, including the auto industry, because of the lack of concessions from the United States. Other reports, however, agree with the government that the TPP will be good for consumers. They further argue that the TPP will pressure Japanese companies to modernise and capitalise on their advantages rather than be supported by government subsidies.
There is increasing interest in this area globally—from lawyers specialising in international arbitration who are looking for litigation business.
In Australia, the inclusion of ISDS is an emerging concern. ISDS provide a framework for Japanese investors to sue the Australian government, and vice versa (Australian investors v. Japanese government). ISDS aim to protect rights provided for in the TPP, in addition to any rights that investors may have through their respective domestic court systems. ISDS are already in other Australian bilateral free trade agreements.
Notably, however, ISDS were not included in JAEPA, probably for Australian domestic political purposes—though Australian and Japanese negotiators probably had an inkling of what was coming in the TPP. Now that both countries have signed the TPP, ISDS will no longer be a key gap in the JAEPA. Australia's Department of Foreign Affairs and Trade notes there has only been one suit under ISDS against Australia to date—and it doesn't involve Japan.
Although Australia and Japan have crossed swords internationally over whaling, there is no evidence Japanese investors are planning actions against the Australian government, or indeed the other way around. There is, however, increasing interest in this area globally—from lawyers specialising in international arbitration who are looking for litigation business.
Mutual goals
The TPP reflects a quixotic mix of domestic goals. All 12 signatories have set their priorities and been willing to trade other concessions and guarantees to achieve them. Sometimes— as is the case with Japan's airport privatisations and Australia's investors—those goals align. The TPP guarantees market access for Australia to Japan in relation to various airport services, but not air transportation. In other words, the Japanese government would like to encourage investment, as it seeks to privatise 28 airport terminals—but it's not directly opening up its skies to Qantas.
More seriously, this is an area where Australian investors have a tangible interest, encouraged by the Australian Trade Commission, since the Abe Cabinet's announcement, in 2013, of its plan to privatise airports as part of the Japan Revitalisation Strategy—otherwise known as Abenomics. The agreement on airports is designed to give Australian investors comfort and to benefit Japan's economic goals—an example of a mutually beneficial outcome for both countries.
Australia and Japan will also benefit from the TPP through greater economic integration in the region. Australia's prime minister Malcolm Turnbull, and the Minister for Trade and Investment, Andrew Robb, stated in a joint press release that the TPP would accelerate Australia's drive into the Asia–Pacific and underpin Australia's prosperity. Similarly, in Japan there are hopes that the TPP will engender a new gai-atsu (foreign pressure) that will rejuvenate the economy through trade and investment.
Relations with China
How to deal with China while balancing relations with the United States poses a difficult policy conundrum for Australia's and Japan's integration in the region. The TPP has put the spotlight on China's absence from the close multilateral relationships that countries such as the United States and Japan have cultivated within Asia.
Abe sees the TPP as a means by which Japan and the United States continue to be rule-makers and not rule-takers. His comments echo those of US president Barack Obama, who has stated 'when more than 95 per cent of our potential customers live outside our borders, we can't let countries like China write the rules of the global economy. We should write those rules'. Both leaders are playing to domestic constituencies—and from this perspective, China's absence from the TPP at this stage may be a good thing. It's going to be difficult enough for both Abe and Obama to sell the TPP to the Japanese Diet and the US Congress without also having to obtain consensus about a trade agreement that includes China. Australia, on the other hand, has already been there and done that—through the China–Australia Free Trade Agreement (ChAfta).
ChAFTA, and other existing bilateral trade agreements between China and another four TPP signatories, reflect China's own close relationships in the Asia–Pacific. It is difficult to see China being too concerned about the TPP at this stage when it can join later. One good result is that the accession protocols open the door to APEC members, and China has been an APEC member since 1991. But the balancing act for other countries—including Australia and Japan—is difficult.
The Japanese Cabinet suggests that the absence of China and India from the TPP will be resolved when Japan enters into the Regional Comprehensive Economic Partnership being touted by China and the Japan–China–Korea FTA. The Cabinet is downplaying the importance of China's absence absent from the TPP, despite Abe's comments.
Where to from here?
Australia and Japan still need to ratify the TPP. Elements of legal procedure and political angst are involved in both countries. Currently, it appears it may be more difficult to achieve timely ratification in Japan than in Australia.
A key concern of Japan's opposition, led by the Democratic Party of Japan, is the possibility that terms, including tariffs, may need to be renegotiated seven years after the agreement becomes effective. The key concern here is tariffs on agriculture and fishing.
Japan's Minister in charge of Economic Revitalisation and Minister in charge of the TPP negotiations, Akira Amari, has been forced to deny that there is any intention to renegotiate. It is also unlikely that the TPP will be seriously discussed in the Diet until at least April 2016, after the budget has been passed. It will probably need to be passed before the Golden Week holiday in May and the G7 Summit on 26 and 27 May—if it is to be passed in summer. Otherwise, the TPP may fall victim to the upper house election to be held in the Northern Hemisphere summer.
Australia still has a long way to go too. But from the perspective of Australia and Japan's bilateral trade, in light of the JAEPA it may not matter too much in the short-term when the TPP comes into force.
Photo:
Former prime minister Tony Abbott and Japanese Prime Minister Shinzo Abe signing the Japan-Australia Economic Partnership Agreement during an official ceremony at Parliament House in Canberra, 8 July 2014 (Department of Foreign Affairs and Trade).