Although there is a distance to go, relations between Australia and India have come a long way in the past decade, writes MEG GURRY.
On arrival in New Delhi in 1965 as Australia's new high commissioner, Arthur Tange commented that while there was 'fertile ground' between Australia and India, 'no-one seems to know what seed to plant'.
We've come a long way since then. Indeed, the two-way official traffic has never been busier. The reciprocal state visits of prime ministers Tony Abbott and Narendra Modi in 2014 pointed to the warming of relations. Trade Minister Andrew Robb has visited India five times in 2015 and says Australia and India are on track to secure a Comprehensive Economic Cooperation Agreement. Attorney-General George Brandis recently visited New Delhi and forged a new counterterrorism agreement, with global security imperatives now collapsing any lingering unease left over from the Cold War. At the G20 in Turkey, Prime Minister Malcolm Turnbull held formal discussions with Prime Minister Modi in a 'sidelines' meeting, and advanced further the formalities to enable the sale of Australian uranium to India; the uranium issue had been a major barrier to better relations.
Meanwhile there is evidence of a significant realignment and convergence of strategic interests. China's rapidly growing military capacities, its extensive maritime adventurism and its projection of naval power are unsettling factors which place Australia and India in the same strategic orbit. Inaugural Australia-India bilateral maritime exercises were held in September 2015, bringing together ships and aircraft from both countries to strengthen cooperation under the new Framework for Security Cooperation, which had been enthusiastically announced by prime ministers Abbott and Modi in September 2014.
'Rock-star welcome'
It's not all government-to-government. In November 2015, the inaugural annual Australia India Leadership Dialogue was held in New Delhi. It promises to institutionalise links between the business elites of the two countries. The considerable energy of the Indian diaspora in Australia was on display during Modi's visit to Australia in 2014—amidst his so-called 'rock-star welcome'—and the number of Indian students in Australia is rising again following the collapse of that market after the Indian student attacks of 2009. Foreign Minister Julie Bishop's New Colombo Plan is sending many Australian students to India to study. The Australia India Institute has opened an office in New Delhi.
In many ways then, as some Delhi-based Australian diplomats have observed, Australia-India relations have reached a 'sweet spot' in their evolution.
In a recent Tiffin Talk at the Australia India Institute, the Director of La Trobe Asia, Professor Nick Bisley, expressed some reservations about this sweet spot. Qualifying the current optimism, he pointed out that trade has flattened and is heavily dependent on coal, which brings its own problems. And India may be Australia's fifth largest export market, but Australia is only India's 33rd.
While acknowledging the present convergence of strategic interests in the Indian Ocean, he also observed that the two countries do not share a long-term strategic vision, questioning what they can actually do together to advance their interests. Australia is deeply committed and heavily invested in a world of American primacy in Asia, he said, while India prefers a multipolar Asia, with India as a key driver. (Indeed, many analysts claim that India sees the Indian Ocean as 'India's ocean'—a strategic understanding that might ruffle a few feathers in defence and foreign policy establishments around our region.)
That said, there is also no doubting the distance travelled in the last decade.
Up until the early 2000s, as far as the big three bilateral building-blocks—trade, security, and people-to-people links—are concerned, there simply wasn't enough meat on the bone. The trading relationship was anaemic, and their security agendas kept the two countries in each other's B team. The Indian diaspora in Australia was small, with little influence on policy.
Time warp
Furthermore, negative images of Australia in India remained difficult to shift, particularly about race. It had long been that way. Indeed, the archives burst with complaints from high commissioners of the profoundly damaging impact of Australia's restrictive immigration policy. Even as recently as 2009, when incoming high commissioner Peter Varghese arrived in India at the time of the Indian student crisis in Australia, he said it was extraordinary that he had to explain that Australia had been a multiracial society since the 1970s. He described his sense of a 'time warp in our perceptions of each other'.
The other intractable image has been Australia's 'subservience' to the United States. Arthur Tange believed this caused profound suspicion and wariness in India and it robbed Australia of the capacity to be an independent voice. Tange told me he would occasionally cross paths with the politically powerful Krishna Menon, who would invariably greet him with the words: 'Well, good morning, Sir Arthur. So what has Australia done for the Americans today?'
Again, there is considerable archival evidence from successive high commissioners that this was emblematic. High Commissioner Peter Heydon (1955–58) summed it up: Australia was perceived as having 'no real personality of our own: we are seen as copies of the UK domestically and of the US in foreign affairs'.
Most diplomats have affirmed that Menzies was not comfortable in Asia, nor with Asian or African leaders; certainly not comfortable with Indian prime minister Jawaharlal Nehru.
These images contributed to a level of mutual incomprehension that underpinned bilateral understandings. They led Indians, for example, to feel that Australia tilted to Pakistan—an understandable perspective, and a source of frustration to diplomats in New Delhi, who felt the tilt stifled the development of good policy with India.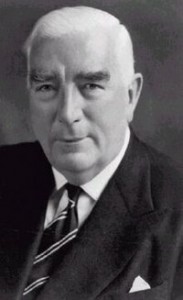 It was not surprising that Australia was seen this way. Australia had a defence policy which sought alliances with Anglo powers. It had a racially discriminatory immigration policy. There was little about engagement with Asia that was done for reasons other than those driven by the Cold War. Prime Minister Robert Menzies was not interested in India, nor in most other parts of Asia. This is a claim not liked by Coalition leaders who argue that the Menzies government 'discovered' Asia.
But archival evidence is clear on this point: most diplomats have affirmed that Menzies was not comfortable in Asia, nor with Asian or African leaders; certainly not comfortable with Indian prime minister Jawaharlal Nehru. Ambassador to Indonesia in the 1960s, Keith Shann, pinpointed the problem: Australia is seen throughout the region as a 'geographical anachronism [where] we have failed to develop a policy designed to inspire confidence in our neighbours rather than their suspicion'.
What is striking was how the bilateral relationship floundered under the weight of these negative images. Even with the end of the Menzies era, and the White Australia policy abolished, Australian leaders Gough Whitlam and Malcolm Fraser—each making successful visits to India to strengthen ties—found it impossible to sustain a new narrative of positive engagement.
Redrawing the map
In the 1980s and 1990s, the Hawke and Keating governments redrew the map, recast Australia's Asia future, and changed the language of regional diplomacy. Their imaginative defining of Australia as an Asia Pacific power was as ambitious as it was visionary. But the problem was that their big APEC picture excluded India. Once again, the Australia-India relationship fell victim to geopolitical and economic imperatives which banished the two states to the periphery of each other's vision.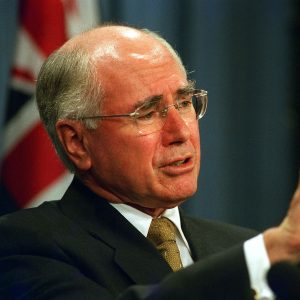 The turning point came with Prime Minister John Howard's 2006 trip to India, arguably the transformational moment when converging trade and strategic policy settings began to fall into place. Howard 'got India', then High Commissioner John McCarthy observed. Lachlan Strahan, former deputy high commissioner in New Delhi (2009–13), has described the first 10 years of the century as the 'take-off decade'. Two-way trade figures had begun their climb (they rose from A$6.8 billion in 2003–04, to A$14.8 billion in 2013–14). Importantly, the growing Indian diaspora emerged as a positive force. In 2001 the Indian-born population stood at 95,460; by 2011 the number had trebled to 295,400, and when other people of Indian origin are added, the number was climbing to around 400,000. The impact of this significant changing demographic has provided, according to Professor of South Asian studies, Robin Jeffrey, the 'missing link in Australia-India relations'.
The Asia–Pacific has been redefined as the Indo–Pacific, a map that now includes India and Australia. Importantly, Australia's alliance with the United States may not jar as it once did. Still committed to 'strategic autonomy', India nevertheless seems not in any hurry to end US primacy in the Western Pacific, believing it may inhibit or delay the projection of China's naval power into the Indian Ocean. Balancing China's rise is a key driver of India's interest in working with like-minded states—and American allies—like Japan and Australia. Significantly, Narendra Modi welcomed Barack Obama as India's special guest at his country's Republic Day ceremony this year.
The times may well suit the Australia-India bilateral relationship. Former Director of the Australia India Institute, Amitabh Mattoo, likes to say it is an idea whose time has come.
There seems a wide consensus that Arthur Tange's 'seeds to plant' have been found. But they may need some watering. Image-wise, for example, there is still a way to go. In November 2014—in an otherwise exciting first address of an Indian prime minister to the Australian parliament—Narendra Modi reported that Australia has always been seen in India as a 'distant land at the southern edge of the world'. Such an underwhelming picture needs updating. Perhaps this time there is every chance that the new context for the relationship will help to do so.
Photo:
Prime ministers Narendra Modi and Malcolm Turnbull meet at the G20 in Turkey, on 15 November 2015 (Twitter).