Message from the President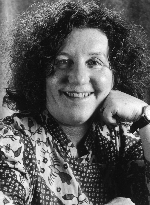 Welcome to all Asian Currents readers from me, Kathryn Robinson, the new President of the ASAA. For those of you who don't know me, I am an anthropologist from the Australian National University and Indonesia is my primary research area. This brief message comes to you from Aceh where I am teaching social science research methods for health research to a group of Aceh researchers. (The Aceh Research Training Institute [ARTI] http://www.arti.unimelb.edu.au was featured in Asian Currents last year). ARTI represents the kind of significant links that we can build as teachers and scholars of Asia.
The ASAA is strongly committed to promoting initiatives to maximise Australia's Asian expertise, the essential underpinning of activities such as ARTI. A particular focus is to argue for a higher level of support for teaching Asian languages. The National Asian Languages and Studies in Schools Program http://www.deewr.gov.au/Schooling/NALSSP/Pages/default.aspx is a start but we will continue to lobby the Rudd government to think beyond schools when implementing its Asia literacy policies.
Asian Currents readers may wish to attend the biennial conferences of the regional associations affiliated with ASAA —China, Japan and Indonesia—in Sydney in July this year. The association is building the suite of benefits available to members, including publication discounts which are publicised on our web site http://asaa.asn.au. I invite you all to visit the website and consider the benefits of membership, which include support for Asian Currents. Here I should also acknowledge our sponsor, the Asia Pacific Futures Research Network, which has energetically encouraged the cross-fertilisation of scholarship on all aspects of Asia both within Australia and beyond.
I wish you all a prosperous and eventful year in 2009, and hope to see you at ASAA events.
Kathryn Robinson (Kathryn.Robinson@ANU.edu.au)