OzAsia Symposium: Adelaide 20 September 2008
Editor's note
This year's OzAsia Symposium (http://www.adelaidefestivalcentre.com.au/ozasia/) was opened by the Prime Minister. Mr Rudd said his government's mission was 'for Australia to be the most Asian literate nation in the western world'. This, it is to be hoped, is a signal that Asian studies is squarely on the national policy agenda. The subsequent discussions at the symposium indicated, however, that many of the problems facing teachers and students of Asia persist. One of the speakers, Kathe Kirby, executive director of the Asia Education Foundation and Asialink, argued that 'Asia literacy is no longer simply a nice thing to have - it's a core skill for a 21st century Australia'. To read more about her views go to http://www.abc.net.au/news/stories/2008/08/18/
2338257.htm

The South Australian Minister for Education, Jane Lomax-Smith, was also at the forum. Hearing the plea from an Indonesian AusAID scholarship holder, studying teaching in Adelaide, to be allowed to do work placements in South Australian schools, Lomax-Smith undertook to consider such a sensible way of getting native speakers into our classrooms.

The most eloquent argument for language learning was put by the Lieutenant Governor of South Australia, Mr Hieu Van Le, who has kindly agreed that Asian Currents can reproduce his speech in full:

Language is a deep and profound reflection of who we are. In my early days here, I remember an Australian asking me: 'You're who?' and I said 'Yes I'm Hieu', and I remember my English teacher asking me, 'How ya goin', mate ?' And he was very confused when I replied, 'I am going by bus'. I have learnt and discovered much, much more since then about the Australian language and about Australianness. I have learnt much about the beauty of language. In my own process of learning and using English I have discovered the beauty and grandeur of this language, and also in the process rediscovered and expanded my appreciation of the beauty and grandeur of my first language, Vietnamese. It is a most wonderful thing to have another language. Put simply, it expands the mind. English has become the world's Lingua Franca.

A key reason, I believe, is its 'multicultural' tradition, as Melvin Bragg said in his book and television series The Adventure of English, and I quote: 'For centuries, English was outstandingly successful at feeding off other languages and turning them into English, often endowing them with a quality which made them seem agelessly English. Now it is feeding other languages.'

Languages cross-fertilise each other. James Britton, in his book Language and Learning, wrote:

Hieu Van Le on the big screen with Prime Minister Kevin Rudd and South Australian Premier Mike Rann on stage at the OzAsia Symposium opening session.

'our world representation comes from our experience of the world, with language as the organising principle …' English can be a great benefit to our multicultural world and our multicultural world can be a great benefit to English.

The ability to use English has become important, or even essential, for people around the world. The disadvantage and even danger, for native English speakers, is that we can succumb to a subtle arrogance and feel we have no need to learn another language. To so succumb - to relegate the learning of other languages to some sort of luxury, or indulgence, or as just being too much trouble to bother - would be our very great loss.

Psychiatrist and author Dr. Norman Doidge, in an interview on the 7.30 Report, pointed to the recent research that indicates the great plasticity of the brain, how important it is to 'get our brain wired'. He said: 'In the '60s, there were things that were part of a kind of classical education that people did away with because they thought that they were irrelevant. Like an almost fanatical attention to elocution and handwriting, or memorising long poems.

But, it now turns out that what these activities exercised very important parts of the brain that allow you to think in long sentences, have deep internal monologues and a certain amount of grace in all kinds of expression.'

And of course it is exactly these things that learning another language does for us. We are wired to learn language. We cannot think without it. The relationships of words are the keys to our thinking.

The human brain functions like a symphony orchestra. Think of language as music. Language rings the bells of the senses as much as it turns the pages of our mental dictionaries.

We are wired for language and the latest research indicates that we are wired by our language. Understanding a language is such a key to understanding a culture, for when we understand a language we also learn to understand the thinking - the culture - behind the language.

In our brain, language is the music of our ideas. If we are lucky enough to have a second language we have another musical key for our ideas.

We have a role, a rich and particular inheritance, to give English to the world - this remarkable plastic mongrel language, the richness of which comes from its history and ability for creative word-theft. At the same time we would be so foolish if we did not place huge importance on gaining the gifts other languages bring.

Asian nations are our closest neighbours and should play a large part in our global outlook. We need to wire ourselves for that. The main Asian languages studied in this State in government schools are Japanese, Indonesian, Mandarin and Vietnamese. Sadly over the past five years, there has been a decline in the number of students studying an Asian language. Nationally, only 5.8 per cent of students study an Asian language in Year 12.

On the other hand, Asian students, as part of their compulsory curriculum, learn at least one foreign language, mostly English, in their first year of high school, with equal importance placed on the learning of English as on other subjects in the curriculum.

The power that languages give our brain is enormous. The great German writer Goethe put it beautifully: 'For just when ideas fail, a word comes in to save the situation'.

Mr Hieu Van Le is Lieutenant Governor of South Australia and Chairman of the South Australian Multicultural And Ethnic Affairs Commission http://www.multicultural.sa.gov.au/commission/speeches.htm

Profile
This month we profile

Colin Heseltine

, former diplomat, including as Australian ambassador to the Republic of Korea,

colinheseltine@hotmail.com

Q: When did you become interested in Asia and why?
A: Most of my forty year career with the Australian Department of Foreign Affairs and Trade (1969-2008) was involved with Asia, including many postings in the region and senior policy advisory positions in Canberra. In 2006 I was appointed by the Australian Government to head the Asia Pacific Economic Cooperation (APEC) Secretariat in Singapore during Australia's host APEC year in 2007. I served as Australian ambassador to the Republic of Korea from 2001-2005, head of the Australian Commerce and Industry Office (Australia's unofficial mission in Taiwan) from 1992-1997 and deputy head of mission in the Australian Embassy in Beijing from 1982-85 and 1988-1992.

Q: What are your current preoccupations? And how do these fit into the contemporary scene?
A: Having worked on major strategic, economic and trade policy issues involving Australia's interests in the Asia Pacific region and closely with Australian companies doing business in the region during my DFAT career, my current focus is to use this experience and knowledge to develop trade and political strategies for private, public sector and academic organisations in pursuit of their Asian activities.

Q: What are your hopes for Asian Studies in Australia?
A: Awareness and understanding of Asia among Australians, especially young people, have clearly grown exponentially in past decades. However there is still much work to be done between the business sector and Asian studies institutes in Australia in more productively developing Asian language and cultural skills among young Australians and using them in such a way that business can take full advantage of them. There is an important need for business to work more closely, and in a coordinated way, with Asian studies groups, to leverage off each other's experience and contacts. Too many talented and Asia-savvy young Australians are still finding it difficult to have their capabilities understood and appreciated by the business sector; opportunities are being lost, both for individuals and for firms. All of us interested in Australia's relations with Asia should focus on how we can most effectively harness the talents of young graduates of Asian studies for use where the needs – and the stakes - are greatest.

Links:
In an article recently published by the Nautilus Institute, Australia and South Korea: new governments…new opportunities? Colin Hesletine argues that, despite substantial economic ties between Australia and Korea, the relationship lacks a sense of the long-term strategic importance of the relationship which drives Australia's relationships with its two other north-east Asian partners, Japan and China. See: http://www.globalcollab.org/Nautilus/australia/apsnet/policy-forum/2008/
heseltine-opportunities


Student of the month
Angus Fraser is a student at the University of Queensland. He has completed a major in Japanese and is finishing his Bachelor of Arts/Commerce. While learning Japanese, he visited Japan and participated in exchanges, convincing him of the value of biculturalism.

Angus observes that most people are only dimly aware of their own culture. They become so immersed in certain subcultures, such as those that grow through connections to a sport they enjoy watching, that they are unaware of how others view the world. He argues that knowing more about alternatives will enhance your understanding of your own culture, giving you a fresh take that allows you to see your previous life anew, and value it more. These insights are best gained through study of another language. They make you see the street you walk down in a new light.

Angus' interest is in Japan; it is, he observes, a nation which is excellent at producing cultural goods. Comparing the highly urbanised yet immensely safe nation of Japan to the expansive and resourceful Australia, you can see two different and interesting cultures, and you can know each better by comparing the two.

For example, Japan has a publishing and entertainment culture dwarfed only by the United States. This has been attributed by some writers to the urban nature of Japan; as you take the train into work, you are allowed time to read, as opposed to the car culture of Australia, where reading is an active exercise which requires sacrifice of time.

In Australia's favour, you can see we have a stronger culture of live theatre, a result of the limited number of television opportunities for actors. Ironically, this has led to Australia being the training place of many of the more skilled actors of the moment.

The more you know about a foreign culture, the more you tend to like it. But the more you know about world cultures, the more you can understand your own. Perhaps the true value of learning a second language and culture is learning about yourself, and your culture.

Website of the month
The National Bureau of Asian Research (NBR) is a non-profit, non-partisan research institution dedicated to informing and strengthening policy. One current project is an investigation into Emerging Leaders in East Asia: The Next Generation of Political Leadership in China, Japan, South Korea, and Taiwan See http://www.nbr.org/programs/northeast/currentprojects.html#emerglead
Recent publication of interest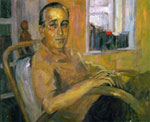 The Arts of Independence. Frank Sullivan in Singapore and Malaysia by Neil Manton traces the life of Frank Sullivan, an Australian journalist who settled in Singapore after World War Two and worked for the Malayan Broadcasting Service until moving to Malaysia to become the Press Secretary to the Prime Minister, Tunku Abdul Rahman. In both countries Sullivan was a strong supporter of the emerging contemporary art movement. In the economic downturn of the 1970s he lost everything, and was eventually brought back to Australia by his faithful sister He died in 1989. To buy the book, contact the author at manton@cyberone.com.au (cost $30 plus postage), or the Asia Bookroom books@AsiaBookroom.com

Did you know?
The Australian Parliament's Joint Standing Committee on Foreign Affairs, Defence and Trade is conducting an inquiry into Human Rights Mechanisms and the Asia-Pacific. Its terms of reference are to inquire and report on international and regional mechanisms currently in place to prevent and redress human rights violations, with a view to providing options on possible models that may be suitable for the Asia-Pacific region, with a focus on: the United Nations human rights system; regional mechanisms; and roles for parliaments. The Committee invites interested persons and organisations to make submissions addressing the terms of reference by 20 November 2008. See http://www.aph.gov.au/house/committee/jfadt/asia_pacific_hr/index.htm


Diary dates
PICTURE PARADISE - THE FIRST CENTURY OF ASIA-PACIFIC PHOTOGRAPHY 1840s-1940s 11 July - 9 November, Canberra. This exhibition is the first survey of the history of photography from India and Sri Lanka through Southeast Asia, Australia and the Pacific to the west coast of North America National Gallery of Australia Parkes Place, Parkes, Canberra. http://nla.gov.au/pict/photofestival.html

THE LOST BUDDHAS Chinese Buddhist sculpture from Qingzhou 29 August - 23 November 2008, Sydney. Lost for over 800 years – the discovery of some 400 Buddhist figures by construction workers levelling a sports field is considered one of the most significant archaeological finds of the 20th century. Thirty-five of the best preserved and most exquisite sculptures will travel from China to the Art Gallery of NSW. This is the first time that these works will be seen in Australia. http://www.artgallery.nsw.gov.au/exhibitions/current/lost_buddhas

THE CRICKET AND THE DRAGON ANIMALS IN ASIAN ART, 17 October 2008 to 15 March 2009, Melbourne. Aimed at children of all ages, this exhibition explores images of animals from the National Gallery of Victoria's Asian Collection. The exhibition covers all media and a wide time period. http://www.ngv.vic.gov.au/cricketandthedragon/index.html

ASIA WEEK 2008 20-23 October, Melbourne. Through four days of concerts, workshops, seminars, and lectures, Asia Week 2008 showcases the diversity of intellectual, artistic, and cultural activities of the Asia Institute at the University of Melbourne and its partnering institutions, focusing primarily on the languages and cultures of China, Japan, Indonesia, and the Islamic world. For complete schedule and event details as they become available, visit: www.asiainstitute.unimelb.edu.au

ISLAMIC FINANCE COLLOQUIUM, 23 October, Melbourne. Asialink and the National Centre of Excellence for Islamic Studies are hosting this colloquium on Islamic banking, the fastest growing sector of the banking industry with funds up to US$200 billion, growth at more than 15% per annum and 150 financial institutions operating in more than 40 countries. This event will introduce the foundations and principles of Islamic financial practices, as well as explore the growing global and local opportunities for the industry. 9:00 am start – 1:00 pm; Novotel, 270 Collins St., Melbourne; cost $85 (full) / $70 (Asialink, FINSIA & MCFS Members) / $55 (concession) For more information, see http://www.asialink.unimelb.edu.au/events/
upcoming_events/islamic_finance_colloquium

TIMOR-LESTE HEALTH AND DEVELOPMENT RESEARCH FORUM, 24 October, Sydney. The forum presents an opportunity for diverse academic communities to reflect on aspects of current health, development and social science research in Timor-Leste. Some early insights from fieldwork undertaken as part of the Timor-Leste Health Care Seeking Behaviour Study will be presented for discussion. This study is led by a team from the University of New South Wales, in collaboration with the Timor-Leste Ministry of Health, Timor-Leste National Statistics Directorate and Fundacaun Alola, and funded by AusAID. Venue: Arcade Room of the University of New South Wales Kensington Campus on 8:30-5:00pm. See http://www.sphcm.med.unsw.edu.au/SPHCMWeb.nsf/page/ResStrengthGlobal

Attendance is free but places are limited. Contact Stephanie North on +61 2 9385 1052 or s.north@unsw.edu.au.

AUSTRALIAN MEDIA AND INDONESIA, 29 October, Sydney. Professors Rodney Tiffen and Adrian Vickers present this seminar at 4:30 – 6:00 pm Education Seminar Room 325 as part of the Asian Studies Lecture Series @ Sydney University http://www.arts.usyd.edu.au/departs/asianstudies/news/index.shtml

REFUGEES AND REBELS: Indonesian Exiles in Wartime Australia, 29 October, Sydney.
Hamish McDonald, Asia-Pacific Editor, Sydney Morning Herald, will launch Jan Lingard's book at Gleebooks on Wednesday 29 October, 6.00 for 6.30 pm 49 Glebe Point Road, Glebe RSVP Gleebooks Phone 9660 2333 Or email: events@gleebooks.com.au For information on this book visit http://refugeesandrebels-janlingard.32phillip.com.au


RESEARCHING THE GARMENT INDUSTRY IN THE ASIA-PACIFIC, 5 November, Sydney. Professors Adrian Vickers and Elspeth Probyn discuss this issue from 4:30 – 6:00 pm at Education Seminar Room 325 as part of the Asian Studies Lecture Series @ Sydney University http://www.arts.usyd.edu.au/departs/asianstudies/news/index.shtml

VIETNAM UPDATE 2008, Labour in Vietnam, 6-7 November 2008, ANU, Canberra. The 2008 Vietnam Update takes up the timely issue of labour in Vietnam. It will explore the theme of labour broadly, including Vietnam's position in regional labour markets; the socialist legacy in the globalised workplace; everyday working conditions and experiences; the regulatory framework; the changing industrial relations system; the politics of labour; the protection of labour rights; and the internationalisation of labour standards. Convenor: Anita Chan, Contemporary China Centre, Research School of Pacific and Asian Studies, The Australian National University: anita.chan@anu.edu.au

INDIA UPDATE 2008, India in Australia/India and Australia, 6-7 November 2008, Canberra. If you still think India is Ambassador cars, steam trains and Sunil Gavaskar, you need to be updated on India. As 21st-century India burgeons, its intellectual and investment capital is bringing India and Australia into unprecedented daily interaction: in education, science, mining, media—and of course, sport. India Update puts outstanding speakers on a common platform to reflect on changes in the India-Australia relationship and on India's recent political and economic course. Jointly organized by the University of Canberra and ANU College of Asia and the Pacific. Convenors: Robin Jeffrey, College of Asia and the Pacific, ANU, and Auriol Weigold, Faculty of Communication and International Studies, University of Canberra. http://rspas.anu.edu.au/director/india_update

TOKYO WAR CRIMES TRIAL CONFERENCE: 10-12 November, Melbourne. The Asia Pacific Centre for Military Law at Melbourne Law School announces a forthcoming major international conference and public lecture to commemorate the 60th Anniversary of the Judgment in the Tokyo War Crimes Trial. The conference will be important as a way of enhancing the prospects of global justice, understanding a neglected aspect of Australasian history and continuing to promote friendship and reconciliation among Asian neighbours and Australia. VENUE: University of Melbourne Law School, 185 Pelham Street, Carlton. COST: Conference ($275; Student/Concession $99), Dinner ($110). Contact Cathy Hutton at law-apcml@unimelb.edu.au or (03) 8344 4775

GLOBALISING RELIGIONS AND CULTURES IN THE ASIA-PACIFIC, 1-5 December 2008, Adelaide. This conference is the 2008 Signature Event for the Asia-Pacific Futures Research Network. With religion and culture as the key themes, the conference covers areas central to understanding the current state, diffusion and evolution of religious beliefs in the Asia-Pacific as well as their cultural and other consequences. In addition to its academic conference, the Event features three major public forums, link-ups with Australian media, side events and tours. The culminating event, the conference banquet, will be held under the direction of one of Australia's most famous chefs, Simon Bryant. Contact: sigevent08@adelaide.edu.au or go to at http://www.adelaide.edu.au/sigevent08/

ISLAM AND SECULARISM IN MALAYSIA, Workshop, 4 December, Canberra. This workshop includes speakers Prof. Andrew Willford (Cornell), Dr Yeoh Seng Guan (Monash-Malaysia), Dr Farish Noor (NTU, Singapore) and a screening of short films relating to Islam and secularism in Malaysia. For more information, contact Dr Gaik Cheng Khoo gaikcheng.khoo@anu.edu.au

MALAYSIA AND SINGAPORE IN THE NEW MILLENNIUM: Contesting Old Paradigms, 5-6 December, Canberra. Call for papers by 24 October on Islam, secularism, 2008 elections, gender, ethnic politics, migrant labor, civil society, bilateral/regional relations, biography/ autobiography, terrorism, human rights. Abstracts should be no more than 300
words. Convenors: Lily Zubaidah Rahim L.Rahim@usyd.edu.au; John Funston jfunston@pcug.org.au. For further information contact Ms Sue Mills sue.mills@anu.edu.au or http://www.une.edu.au/malaysiasoc

SHAKUHACHI PERFORMANCE CONCERT, 13 December, Melbourne. This inaugural Shakuhachi Performance Concert presents winning compositions from USA, Australia and Japan performed by Australia's leading Shakuhachi masters and instrumentalists. TIME: 3.30pm VENUE: Melba Hall, University of Melbourne. Book online at www.shakuhachichambermusic.net or by calling 9739-7340 (reserved seating)

THE 18TH NEW ZEALAND ASIAN STUDIES SOCIETY INTERNATIONAL CONFERENCE 2009, Wellington, 6-8 July, 2009. This will be an open, multidisciplinary conference. Participants are invited to submit panel or paper proposals presenting original research on any Asia-related topic. For more information, please the see conference website:
http://www.nzasia.org.nz/conference.html Paper abstracts due by 15 March 2009 to the chair of the organising committee: stephen.epstein@vuw.ac.nz

MAJU BERSAMA The Australian Society of Indonesian Language Educators (ASILE)
Biennial Conference, Sydney, 14-15 July, 2009. ASILE is now calling for expressions of interest for papers and workshops at the 2009 conference. This is an excellent opportunity to contribute to and participate in a conference with a national audience interested in directions for the future of Indonesian language education. Small teams of presenters working together on projects are also encouraged to register. Any queries, please contact: Andrea Corston phone: (08) 8683 4751; acorston@internode.on.net

You are welcome to advertise Asia-related events in this space. Send details to: fbeddie@infinite.net.au
Feedback
What would be useful for you? Human interest stories, profiles of successful graduates of Asian studies, more news about what's on, moderated discussions on topical issues? Send your ideas to fbeddie@infinite.net.au.
About the ASAA
The Asian Studies Association of Australia (ASAA) promotes the study of Asian languages, societies, cultures, and politics in Australia, supports teaching and research in Asian studies and works towards an understanding of Asia in the community at large. It publishes the Asian Studies Review journal and holds a biennial conference. ASAA and the Centre for Language Studies at National University of Singapore also co-publish an annual supplementary issue of the Centre's fully peer-reviewed electronic Foreign Language Teaching Journal (e-FLT). See http://e-flt.nus.edu.sg

The ASAA believes there is an urgent need to develop a strategy to preserve, renew and extend Australian expertise about Asia. It has called on the government to show national leadership in the promotion of Australia's Asia knowledge and skills. See Maximizing Australia's Asia Knowledge Repositioning and Renewal of a National Asset http://coombs.anu.edu.au/SpecialProj/ASAA/asia-knowledge-book-v70.pdf
Asian Currents is published by the Asian Studies Association of Australia (ASAA). It is edited by Francesca Beddie. The editorial board consists of Robert Cribb, ASAA President; Michele Ford, ASAA Secretary; Mina Roces, ASAA Publications officer; and Lenore Lyons, ASAA Council member.
---
Return to Asian Currents home page
(formerly at coombs.anu.edu.au, now at http://iceaps.anu.edu.au/asian-currents.html)