ABE'S ELECTORAL DISASTER - WHAT NEXT IN JAPANESE POLITICS?

by Purnendra Jain purnendra.jain@adelaide.edu.au Professor and Head, Centre for Asian Studies, Adelaide University
Japan's ruling Liberal Democratic Party (LDP) got trounced at the triennial House of Councillors elections held on 29 July. The LDP is for the first time reduced to a minority status in the upper house of Japan's bicameral parliament, while opposition parties, led by the Democratic Party of Japan (DPJ) have gained majority. Former LDP heavyweight Ichiro Ozawa's DPJ has already occupied the House of Councillors chair and will head most of the important committees, thus controlling parliamentary business in this house. This will frustrate the government in passing bills even though it still holds a solid majority in the House of Representatives, the lower house.

Prime Minister Abe has hitherto resisted the pressure to resign, as he still has support from some senior party colleagues. Technically, the prime minister need not resign as he is the leader of the House of Representatives, the more powerful lower house, where the LDP together with its coalition partner, New Komeito, maintains a two thirds majority.

Precedents, however, do suggest that the prime minister should take responsibility and offer resignation even after an upper house electoral debacle, as happened in 1989 and 1998. But despite demand from the opposition and even within his own party Abe refuses to step aside. Instead he has vowed to reshuffle his cabinet soon and appoint new party officials in order to inject fresh life in his party and government.

How long Abe will continue in his position is hard to tell.

What is certain is that he has lost his previous influence both within his party and government. Abe stays for the moment partly because the LDP has no clear succession plan and in times of political volatility and falling popularity no one is willing to put their hand up to challenge Abe.

Voters' thumbs down to the LDP indicate that they feel increasingly concerned about the prevailing corrupt practices, such as financial misappropriations by ministers, and bureaucratic bungles like the disappearance of pension records of around half of the Japanese working population.

When he took office in September last year, Abe was seen as a new breed of political leader befitting the 21st century. But he disappointed many in Japan through his inaction and lip service when political corruption and official mismanagement surfaced. Nor was he able to address increasing economic disparities and the rural-urban divide.

Instead, he focused on his nationalist agenda through educational reform and constitutional revision – issues that remain highly divisive. Soon he was seen to be an old-style LDP leader courting support from vested interests rather than moving forward with a reformist agenda.

Whether or not Abe continues, the LDP's position within Japanese politics has weakened considerably. The party that has ruled Japan for 51 of the past 52 years may face greater electoral competition at the next lower house elections in 2009. If Ozawa and his team continue to offer attractive and competitive policy choices to voters without falling apart as other opposition parties have done in the past, they could be writing a new chapter in Japanese politics: the eventual arrival of a two-party system.

Links:

---
MAINSTREAMING GENDER IN WATER RESOURCE MANAGEMENT IN SOUTHEAST ASIA AND THE PACIFIC (SEAP): LESSONS FOR AUSTRALIA

by Kuntala Lahiri-Dutt kuntala.lahiri-dutt@anu.edu.au, Fellow at the Resource Management in Asia Pacific Program in the Australian National University, and recently elected member of the global Gender and Water Alliance Steering Committee.
The second World Water Forum in The Hague in 2000 noted that water resource management should be based on a participatory approach, with men and women having an equal voice in the use of water and in sharing the benefits. Consequently, the Gender and Water Alliance (GWA) was established as an international advocacy body to strengthen the role of women in water policy and management at all levels. The GWA has become an effective global voice, which champions the idea of integrated water resources management or IWRM.

IWRM aims to optimise economic and social welfare without compromising the sustainability of environmental systems. International organisations and many governments have committed themselves to its key principles to guide their policy making. These include:

Water should be treated as an economic, social, and environmental good.
Water policies should focus on the management of water as a whole and not just on the provision of water.
Governments should facilitate and enable the sustainable development of water resources by the provision of integrated water policies and regulatory frameworks.
Water resources should be managed at the lowest appropriate level.
Women should be recognised as central to the provision, management and safeguarding of water.

A Regional Workshop on Strategic Planning for Mainstreaming Gender in IWRM in Southeast Asia and the Pacific took place in Bangkok in July 2007. Taking stock of initiatives to integrate gender in water resource management, the workshop identified a range of activities from capacity building for small-scale water service providers and

women farmers in villages and strengthening gender mainstreaming in the Mekong River Commission, to knowledge development, management, and strengthening the GWA as a regional network.

It also noted that efforts in gender mainstreaming have so far been aimed at developing countries of the world. This is probably a reflection of the continuing predominance of basic issues of water, sanitation and hygiene in the developing world. While such concerns are not as relevant to developed countries, they could learn from the work being done on gender mainstreaming. Indeed, a close examination of the national water policies and various water-related initiatives within these countries would reveal a poor recognition of women's concerns.

The work taking place in the Southeast Asia and the Pacific gives a cue for what needs to be done in Australia to:

-- increase understanding of gender mainstreaming. This means not just counting the numbers of women in water committees or water-care groups or recording the implications of water resource development projects and interventions on women and men, but taking learning from all over the world and transforming the practices within Australia to re-set the agenda for water management

-- engage better with Integrated Water Resource Management (IWRM), a concept which poses a challenge to the dominant discourse of centralised water policy and management

-- substantially address gender issues in water governance. Governance is the process of decision-making – how and by whom our water resources are to be managed – and this is essentially a question of power. However, gender has not been addressed in this context. For example, we need to know what difference the presence of women on water committees has made in terms of accountability and transparency in the governance of water, as well as whether this has actually made a difference in women's empowerment.

Links:

---
Profile
This month we profile retired Major General Michael G. Smith AO, chief executive officer of the humanitarian aid and development organisation Austcare.


Q: When did you become interested in studying Asia and why?
A: I became aware in high school that Australia's security was intimately linked with the Asia-Pacific region. The impact of Japan as a world power in World War II and Australia's withdrawal from Britain made me realise that Australia's future, whilst global, would be irrevocably linked with Asia and the United States. My subsequent many visits to Asia reinforced this view and Austcare's major focus increasingly is in the Asia-Pacific region.

Q: What are your current preoccupations?
A: I continue to concentrate on security and development issues in a number of Asian countries. Austcare's projects in places like Indonesia, Timor-Leste and Cambodia (to name a few) are focused on improving human security and enabling people to bring themselves out of poverty. Increasingly, I have become committed to improving understanding between Australians and the people of Asia at the local level. The more that Australians understand Asia - its great diversity of people and culture - the better we will be able to work together. My major preoccupations are strengthening relations between Australians and Indonesians, assisting the Timorese in their peacebuilding efforts, and helping Cambodians recover from the tragedy of landmines. I am also concerned about the decrease in the study of Asian languages in our high schools, particularly Indonesian, one of our nearest neighbours. Australian governments (federal, state and local), our schools and universities, and civil society organisations, should encourage more cultural visits by Australians to Asian countries.

Q: How do these fit into the contemporary scene?
A: Globalisation and climate change are having, and will have, enormous impacts in the Asia-Pacific region. Austcare's work to enhance human security through the protection of civilian communities and by developing their capacity to escape chronic poverty will impact on Australia's future. A greater understanding of Asia by all Australians will better enable us as a nation to meet the challenges of the 21st century. The continuing rise of China and India as major powers will continue to have a great impact on Australia and in the region.

Q: What are your hopes for Asian studies in Australia?
A: My wish is that we all develop a better understanding of the diversity and richness of Asian cultures, religions, languages and ways of life. We must avoid monolithic and simplistic definitions of Asia. Increasing our understanding will help us learn a lot and, as Australians, we will become richer from that experience. As a non-sectarian organisation, Austcare particularly advocates assisting people in need regardless of race, religion or gender. Much of the focus on Asia has been on economic prosperity, but the richness of the relations between Australians and Asians is more about the human dimension.

Links:


The Truth and Friendship Secretariat, Dili, Timor Leste holds many publications, including the major report, Chega!, produced by the Commission for Truth and Friendship (CAVR)
http://www.easttimor-reconciliation.org/

Student of the month
Hannah Derwent (hannahderwent@yahoo.com.au) always thought that when she went to high school she would study French. However, after starting learning Indonesian, she loved it, and French got the flick. After visiting Indonesia in 1996 on a school trip, Hannah couldn't wait to go back. She continued her Indonesian studies at the University of New South Wales as part of her Bachelor of Arts/Laws,

and supplemented her course with a semester in Yogyakarta in 2002 as part of the Australian Consortium of In-Country Indonesian Studies (ACICIS) exchange program. Hannah returned to Indonesia in 2004 and travelled throughout Java and Sulawesi. On finishing university in June 2005, she worked in Sydney in the field of immigration law where she dealt with clients from all different cultural backgrounds.

In January 2006, Hannah moved to Aceh. She lived in Aceh Pidie for a couple of months while doing part-time translation work for the International Development Law Organization (IDLO) in Banda Aceh. When IDLO opened their office in Banda Aceh in March 2006, Hannah began working there as Project Assistant, and was promoted to Legal Officer in September 2006. Hannah is currently managing three of IDLO's programs, as part of their Post-Tsunami Legal Assistance Initiative, assisting tsunami survivors with their legal needs, in particular land, inheritance and guardianship issues. Hannah has found her Indonesian language skills and understanding of the Indonesian context incredibly valuable in Aceh, making liaising with local partners and government agencies so much easier. The work Hannah has done with IDLO has also vastly increased her knowledge of Islamic law and how it is applied in Aceh, and in Indonesia generally. Hannah implores people not to underestimate the opportunities that are out there for people with solid Asian language skills, especially in Indonesia!

Links:

Website of the month
The China Economic Databases project is sponsored by the Center for China Studies in National Chengchi University and supported by the Ministry of Education in Taiwan. This site has nine databases: Books; Literature Index; Policy Reports; Economic Reports; OpenCourseWare; Conferences; Websites; Experts; Call for papers ; RMB Research.
Recent article of interest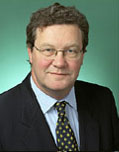 The Minister for Foreign Affairs, Alexander Downer, delivered a speech to the Australian Institute of International Affairs and Australian Chamber of Commerce & Industry International Business Conference in Western Australia on 27 July in which he talked about APEC's role in Asia Pacific Regionalism. Downer outlined his views on liberal trade regimes, APEC's achievements since 1989 and the issues facing the Leaders' Meeting to be held in Sydney in September, including further trade, investment and domestic economic liberalisation; and the region's energy needs and climate change. He made it clear there was no mood in APEC for expanding membership to allow India's entry into APEC. http://www.foreignminister.gov.au/speeches/2007/070727_apec.html
See also Lowy Institute Executive Director Allan Gyngell's policy brief Design faults: the Asia Pacific's regional architecture http://www.lowyinstitute.org/,
http://www.smh.com.au/news/opinion/our-ignorance-of-asia-is-off-like-old-sushi/2007/07/04/1183351290532.htm

Did you know?
The Winston Churchill Memorial Trust recently awarded 117 fellowships. For the first time, one of these was sponsored by the Australia-China Council. Ms Amanda Phillips, a dancer, director, actor, choreographer and educator from Adelaide won the 2007 fellowship worth $22,000. Her project is to identify strategies for implementing cultural education and learning of the arts through inclusive systems for dance in Asia. See http://www.dfat.gov.au/acc/


Diary dates
AUSTRALIA'S FREE TRADE AGREEMENT WITH THE PEOPLE'S REPUBLIC OF CHINA, 22 August, Sydney. Graeme Meehan, deputy head of the China Free Trade Agreement Task Force, Department of Foreign Affairs and Trade, will deliver a progress report on the negotiations at the University of Technology Sydney's China Research Centre at 7pm. RSVP by 20 August to http://surveys.uts.edu.au/index.cfm?surveyid=2910
See map at http://www.uts.edu.au/about/mapsdirections/citymap.html

FIVE MINUTES TO MIDNIGHT - Climate Change with Dr Peter Christoff and Dr Graeme Pearman, 23 August, Melbourne. Dr Peter Christoff coordinates Environmental Studies in the School of Social and Environmental Enquiry, University of Melbourne and Dr Graeme Pearman was Chief of CSIRO Atmospheric Research from 1992-2002. This event will examine the realities of climate change and how to find equitable solutions for Australia and the region. It will be chaired by Professor Ross Garnaut, who has been commissioned by the Labor Party to study the economic impact of climate change. Thursday 23rd August 2007, 6.30 pm - 8.00 pm Carrillo Gantner Lecture Theatre, Sidney Myer Asia Centre, University of Melbourne

To reserve a seat, please send an email to events@asialink.unimelb.edu.au with "Climate Change" in the subject line.


RELIEF IN SIGHT? How well prepared is Australia to respond to a crisis in our region? 23 August, Adelaide. This forum will look at what capacity Australia has to bring about immediate and effective relief when a crisis hits in the region? It is presented by World Vision Australia and AusAID and supported by The Bob Hawke Prime Ministerial Centre. Speakers include the Minister for Foreign Affairs, Alexander Downer, CEO of the Australian Red Cross, Robert Tickner and Strategic Operations Director in World Vision International, Dan Kelly. 5.15pm for 5.30pm start: Sebel Playford Adelaide To register go to: http://www.unisa.edu.au/hawkecentre/
events/2007events/WV_relief_reg.asp


NATURE THROUGH JADE, international symposium, 1 September 2007, Sydney. This symposium will be held in conjunction with the exhibition Translucent world: Chinese jade from the Forbidden City at the Art Gallery of New South Wales 29 August–11 November 2007. Speakers include: Li LIU, La Trobe University; J Keith Wilson, Freer Gallery of Art and Arthur M Sackler Gallery; Jenny So, Chinese University of Hong Kong; ZHANG Rong, Palace Museum, Beijing; LIU Yang, Art Gallery of New South Wales; ZHANG Guangwen, Palace Museum, Beijing. 9.30am - 4.30pm. Bookings: Tel: (02) 9225 1878. See www.artgallery.nsw.gov.au/member/events

ISLAMIC LIFE AND POLITICS, 7-8 September, Canberra. The 25th annual Indonesia Update conference will be held at the Coombs Lecture Theatre, Australian National University. The Update is free but registration is required. For details see http://rspas.anu.edu.au/economics/ip/IU07/

APEC ECONOMIC LEADERS MEETING, 8-9 September, Sydney. The main event of the APEC year brings together the 21 APEC Member Economy leaders, thousands of delegates, support personnel and the international media. See http://www.apec2007.org

INTELLIGENCE ANALYSIS IN THE ASIA-PACIFIC: INTELLIGENCE CULTURE AND PRACTICE The Australian Institute of International Affairs South Australian Branch is hosting this conference on 17 and 18 September at the University of Adelaide. Contact: Associate Professor Felix Patrikeeff felix.patrikeeff@adelaide.edu.au

SOUTH ASIA UPDATE AND POVERTY DYNAMICS CONFERENCE, 27 and 28 September 2007, Canberra. This discussion of issues and events in India and South Asia aims to enhance policy makers' knowledge of trends and developments in South Asia, and to provide networking opportunities for exploring economic, social and political dynamics in the region. Speakers include renowned experts from the World Bank, the Asian Development Bank, the Australian Strategic Policy Institute and regional agencies as well as specialists based in Australian and overseas universities. For further information contact Tracy Lee t.lee@latrobe.edu.au or visit the conference website: www.sueztosuva.org.au/south_asia/sa_research_facility.php


CHINA: CONFERENCE ON MIGRATION AND SOCIAL PROTECTION, 25 to 26 September, Beijing. Monash University's Asian Business and Economics Research Unit together with the Institute of Population and Labour Economics at the Chinese Academy of Social Sciences and the Renmin-Monash Advanced Centre for Economic Studies are staging an international conference to explore issues such as: labour market integration and social protection, migrant participation in social security schemes, migrant alternatives to state-sponsored social protection, migrant working conditions, salaries and wage arrears, and responsibilities of government in the provision of social protection. See www.buseco.monash.edu.au/units/aberu/Conference2007/index.php or contact Dr Ingrid Nielsen Ingrid.Nielsen@buseco.monash.edu.au

DESPOTS, DEMOCRATS AND DISCONTENTS: Democratic Prospects and International Policy Responses in the Middle East and South Asia, 2 October Sydney. The Sydney Democracy Forum and the Lowy Institute for International Policy are hosting this event, with the following speakers: Anthony Bubalo (Lowy Institute for International Policy), Professor Niraja Gopal Jayal (Jawaharlal Nehru University) and Professor John Keane (Westminster University/University of Sydney)
2 to 5 pm at the Lowy Institute for International Policy, 31 Bligh Street, Sydney

RSVP: r.mueller@econ.usyd.edu.au by 25 September.

SIXTY YEARS OF INDIAN DEMOCRACY: Achievements and Prospects 2 October, Sydney. The Sydney Democracy Forum, with Sydney Ideas, presents a lecture by Professor Niraja Gopal Jayal (Jawaharlal Nehru University) at the Seymour Centre, corner of City Road and Cleveland Street, University of Sydney, 7pm. Bookings are essential: phone (02) 9351 7940.

ASPIRE: WATER AND SANITATION IN THE ASIA-PACIFIC REGION: Opportunities, Challenges and Technology, Perth, 28 October - 1 November 2007. The Australian Water Association, in conjunction with the International Water Association is organising this conference, which will focus on design, operation, maintenance and management of water and wastewater systems. Innovations in the field, case studies on safe and reliable systems for removal of nutrients, water reuse, and methods of better operation will also be discussed at the conference. There will be specific emphasis on issues facing the Asia-Pacific Region. Perth Convention & Exhibition Centre. See http://www.awa.asn.au/AM/Template.cfm?Section=ASPIRE_
2007&Template=/CM/ContentDisplay.cfm&ContentID=4883

ASIA PACIFIC REGION: SOCIETIES IN TRANSFORMATION conference, Georgetown (Penang) Malaysia, 19-22 November, 2007. The region is seemingly now more integrated, with unprecedented levels of tourism, migration, and economic and cultural linkages. But, are the nations of the region, and their populations, more divided, united or are they fundamentally unchanged over the past two decades? These are questions to be raised in a conference co-sponsored by the School of Social Sciences, Universiti Sains Malaysia (USM) and the Centre for Asia Pacific Social Transformation Studies (CAPSTRANS), University of Wollongong, Australia The conference website link is at:
http://www.capstrans.edu.au/resources/conferences
/2007/conferences-2007-apsa.html Submission of abstracts to Dr Tim Scrase: tims@uow.edu.au by 30 June 2007

17th NEW ZEALAND ASIAN STUDIES SOCIETY (NZASIA) CONFERENCE, Otago, 22-25 November 2007. This will be an open, multidisciplinary conference. Participants are invited to submit panel or paper proposals presenting original research on any Asian-related topic. Proposals for panels are welcome. Paper abstracts, single-spaced and no longer than 200 words, must be submitted before 1 June 2007 to nzasia.conference@stonebow.otago.ac.nz Full conference details can be found at http://www.nzasia.org.nz

'OCCUPYING 'THE OTHER': AUSTRALIA AND MILITARY OCCUPATIONS FROM JAPAN TO IRAQ'. 29-30 November 2007, Wollongong. Call for Papers This symposium sponsored by the Japan Foundation, the Centre for Asia Pacific Social Transformation Studies (CAPSTRANS) at the University of Wollongong and Monash University aims to bring together journalists, public commentators and scholars investigating Australian involvement in foreign military occupations. It will pose the question: 'How are we to understand this ongoing military commitment to the region, and how can the occupation of Japan contribute to understanding this commitment and, more generically, the role of military occupations today?' Deadline for the submission of paper is 31 July 2007. Contact Dr Christine de Matos cdm@uow.edu.au

IS THIS THE ASIAN CENTURY? 17th Asian Studies Association of Australia Conference, 1-3 July 2008, Melbourne. The biennial Asian Studies Association of Australia conference is the largest gathering of expertise on Asia in the southern hemisphere. The theme for 2008 invites you to assess how the regions and issues on which you are interested are faring. The ASAA conference is multi-disciplinary and covers Central, South, South-East and North East Asia and the relationship of all of these with the rest of the world. See http://www.conferenceworks.net.au/asaa



You are welcome to advertise Asia-related events in this space. Send details to: fbeddie@infinite.net.au
Feedback
What would be useful for you? Human interest stories, profiles of successful graduates of Asian studies, more news about what's on, moderated discussions on topical issues? Send your ideas to fbeddie@ozemail.com.au.
About the ASAA
The Asian Studies Association of Australia (ASAA) promotes the study of Asian languages, societies, cultures, and politics in Australia, supports teaching and research in Asian studies and works towards an understanding of Asia in the community at large. It publishes the Asian Studies Review journal and holds a biennial conference. ASAA and the Centre for Language Studies at National University of Singapore also co-publish an annual supplementary issue of the Centre's fully peer-reviewed electronic Foreign Language Teaching Journal (e-FLT). See http://e-flt.nus.edu.sg

The ASAA believes there is an urgent need to develop a strategy to preserve, renew and extend Australian expertise about Asia. It has called on the government to show national leadership in the promotion of Australia's Asia knowledge and skills. See Maximizing Australia's Asia Knowledge Repositioning and Renewal of a National Asset http://coombs.anu.edu.au/SpecialProj/ASAA/asia-knowledge-book-v70.pdf
Asian Currents is published by the Asian Studies Association of Australia (ASAA) http://coombs.anu.edu.au/ASAA/ thanks to a grant from the International Centre of Excellence for Asia Pacific Studies (ICEAPS) http://iceaps.anu.edu.au. It is edited by Francesca Beddie. The editorial board consists of Robert Cribb, ASAA President; Michele Ford, ASAA Secretary; Mina Roces, ASAA Publications officer; Lenore Lyons, ASAA Council member; and Ann Kumar, Director, ICEAPS.