BETWEEN EAST AND WEST: RUSSIA IN NORTHEAST ASIA
by Yuri Tsyganov. (This is an abridged version of a paper presented at 8th biennial conference of the Australasian Association for Communist and Post-Communist Studies at the University of Melbourne, 29 - 30 January 2007)
Russia's dealings with northeast Asia are driven by the overwhelmingly pro-Western orientation of the Russian political elite. Thus relations with its Asian neighbours are primarily used to offset weaknesses and disappointments in Russia's dialogue with the West.

Russia and China

The Iraq war prompted China and Russia to pay more attention to their strategic partnership and to find a counterbalance to the only superpower in the world. A joint Sino-Russian statement in July 2005 renounced "monopoly or domination of world affairs". This was backed up the following August by the first Sino-Russian joint military manoeuvres. While these were officially said to be about combating terrorist groups, they actually looked more like exercises in fighting a regular army. Russia was also the first country with whom China has established a mechanism for bilateral strategic consultations.

While economic ties have strengthened significantly, these are not without their problems for Russia:

China has been the largest single importer of Russian arms but its purchases are in decline to allow the military time to "digest" the new equipment acquired from Russia.

By 2010 China plans to import 30 million tons of Russian oil a year. China will, however, be able to set down the terms and conditions of purchase given that Russia's share in total imports is expected to be less than 12 per cent.

In March 2006 the two countries signed agreements on gas and electricity supplies but failed to resolve disputes about price. This remains a major stumbling block.

Russia may be losing its position in the lucrative nuclear energy market. In December 2006 the Russian company building the Tianwan nuclear plant lost the tender to build four reactors for two other nuclear plants in China.

Demographic factors are also an issue. During last 15 years the population




of the Russian Far East declined by nearly 10 per cent. However the region is seeing an increasing flow of illegal immigration from China, something Russia must decide how to manage.

Russia and Japan

Japanese perceptions of a growing Chinese threat may become a driving force for improved Russo-Japanese relations. Moscow and Tokyo are again exploring ways to resolve a long standing dispute over the Kurile Islands (the Northern Territories), with recent discussion including the idea of splitting the islands' total area between the two countries.

As Japan strives to reduce its dependence on oil from the Middle East, it is showing interest in Russia's supplies of oil and natural gas and has been successful in persuading Moscow to build an oil pipeline from East Siberia to the Pacific, bypassing China.

Russia and North Korea

Russia has mostly played a role of passive observer at the six-party talks on Pyongyang's nuclear program. It has, however, increased the supply of oil to the North Korean regime and there are reports that North Korea has offered Russia exclusive rights to its uranium deposits in exchange for support at the talks. This suggests that Russia is trying to re-establish its influence in the north of the Korean Peninsula.

To conclude, Russia has failed to develop an integrated policy towards Northeast Asia. It shows little real interest in Asian affairs, with its main objective simply to demonstrate its presence there. While Russia continues to subordinate its economic interests to a political agenda, it will find itself the weaker side in the Sino-Russian dialogue; prevented from achieving real progress in relations with Japan; and without a consistent and transparent policy on the two Koreas.

Links:

---
RECLAIMING ANGKOR

by Francesca Beddie, editor, Asian Currents
Like the ruins of the ancient Khmer capital, Angkor, modern-day Cambodia is emerging back into the world after the isolation imposed by the Khmer Rouge in the 1970s and 1980s.

Nevertheless, Cambodia remains one of the world's least developed countries. It is highly dependent on rice which, while less than 30 per cent of agricultural output by value, is grown by about 80 per cent of rural families on some 90 per cent of the country's total cultivated land area. It was also rice that helped sustain the Khmer empire and enabled its kings to build their extraordinary palaces and temples.

Those ornate buildings, lost to the outside world for centuries, are now the fuel for Cambodia's burgeoning tourism industry, growing at around 30 per cent a year, with almost 1.3 million people visiting in 2005.

Tourism is, however, bringing new problems, in particular to Angkor. Hotels and other infrastructure are being constructed without proper knowledge of what remains of the vast city below.

Fortunately, the magnificence of Angkor put it onto the World Heritage List, and multi-national efforts to protect it mean it is no longer classified as an endangered site, although UNESCO has identified the next ten years as the critical period of development for Angkor.

One of those multi-national collaborations is the Greater Angkor Project (GAP) based at the University of Sydney. It has brought together French, Cambodian and Australian researchers across many disciplines. These include archaeologists, remote sensing experts, palaeo-botanists,


hydraulic engineers and soil scientists who are seeking to find out what happened to the ancient city and to discover the true scale of its low density settlement.

The University of Sydney's archaeological team is discovering how the Khmer engineers of the Middle Ages channelled water into an enormous infrastructure of reservoirs, canals and embankments for practical as well as symbolic reasons. Their findings are casting new light on how such a sophisticated society could be reclaimed by the surrounding jungle and may also give insights to other archaeologists about how to combine social and ecological approaches to their investigations. In addition, future urban planners may well glean important lessons about the risks of engineering nature.

Another aspect of the University of Sydney's engagement with Angkor is the 'The Living with Heritage' project. This project seeks to help the Cambodians meet the conflicting demands of conservation, economic development and social equity at a World Heritage site. The project aims to create a monitoring system to assist in implementing heritage policies that can achieve sustainable development of a type which is integrated with, and sensitive to, community needs, rights and aspirations.

The complex of research activity at Angkor is demonstrating the power of interdisciplinary collaboration both across academic disciplines and between universities, government agencies and consulting companies around the world. It not only bodes well for the resuscitation of the magnificent city for its Cambodian inhabitants and their visitors but may also offer us all lessons about the very nature of societal collapse.

Comments on this article may be directed to the editor at fbeddie@ozemail.com.au

Links:

---
Profile
Q: When did you become interested in studying Asia and why?
A: When did you become interested in studying Asia and why?
As a student it was important to me to explore just what it was to be an Australian. Many of my peers asserted that identity in reactive terms: that is we are not British, we are not American. Understanding what is special about Australia has a lot to do with our location in Asia, in a region of vitality and some considerable uncertainty. At university we were privileged to study side-by-side with Colombo Plan students, whose very presence shattered many pre-existing caricatures of Asia, reinforced by the Pacific war and going right back to the gold rushes. Teachers such as Hugo Wolfson and MacMahon Ball actively encouraged thinking far beyond an Anglo-centred view of the world.

One of the clear obstacles to developing understanding was the white Australia policy. My own political initiation was as an activist in the Immigration Reform Group, in a year when the Sharpeville massacre underlined the dire consequences of racialism, of efforts to maintain an order based upon the myth of European superiority.


Q: What are your current preoccupations?
A: In the years since commencing undergraduate research in what became Malaysia, and in Indonesia, my prime interest remains the interplay between economic and political sources of power. Those puzzles are as relevant today as ever, and go a long way to inform our understanding of the contemporary scene. While moving along that path I inaugurated the Institute of East Asian Studies at the Universiti Malaysia Sarawak (1997-2003), taught at the University of Sydney (1970-1996) and headed the Department of Government & Public Administration, established Kolej Antarabangsa in Penang, and took responsibility for the program for the development of the social sciences throughout Indonesian Universities and Islamic Institutes, based at Universitas Indonesia and Universitas Syiah Kuala in Aceh (1978-1981). Colleagues from my doctoral study at Cornell remain very important.

My own current preoccupations also relate to the issues of 'nation-retention', of how and why the European-derived boundaries of the nation-states of the region have been reified and maintained, almost at any cost.

My research now includes a comparative examination of the processes of incorporation of the resource-rich provinces of Aceh and Sarawak within their respective nation-states.

Q: How do these fit into the contemporary scene?
A: To me what is important is that so much of the path breaking research and teaching on Asia is informed by the vitality and rigour of disciplinary study and grounded in local knowledge. That is the domain where there is so much scope for collegial linkages, those that stretch across national boundaries and inevitably involve international scholarly communities.

Since taking up the Directorship of the Asia Institute at the University of Melbourne, much of my energies have been devoted to helping re-establish research training in Aceh in the wake of the December 2004 tsunami, and doing so in collaboration with a consortium of eight Australian and four Indonesian Universities.

Q: What are your hopes for Asian studies in Australia?
A: The Aceh Research Training Institute is an example of the type of co-operative endeavours that underline Australia's more mature relationship with the region. All of our contributions take place in conjunction with colleagues from Aceh, from elsewhere in Indonesia and also from other ASEAN nations. The underwriting of this new three-year program comes from the Myer Foundation and AusAID. The clear challenge is to facilitate critical research, the results of which can also feed into evidence-based policy making. We do so in a province that for the previous twenty years had been debilitated by civil conflict, and where there was every reason not to ask probing questions. As students of the region, our principal task to enquire, to challenge accepted wisdom, and to share that critical perspective with our colleagues, irrespective of national origins.

Links:

Researcher of the month
Dr Vicki Crinis

Vicki Crinis, now a postdoctoral fellow at the University of Wollongong's Centre for Asia-Pacific Social Transformation Studies (CAPSTRANS), started her university studies as a mature age student. She completed a BA (Honours) majoring in English Literature and Southeast Asian Studies at the University of Wollongong. She had not planned to study Southeast Asian history, but at the time had four young children and had to choose subjects that were taught during school hours. In the first year Ben Kiernan's lectures on Southeast Asia inspired her interest in a past that put more recent events,

such as the Vietnam War and the Race Riots in Malaysia, in perspective. In the second year Melanie Beresford kindled her enthusiasm for labour studies by questioning export-oriented industrialisation and the feminisation of factory work in Southeast Asia. In her Honours year, Vicki did a comparative study of the garment industry in Australia and Malaysia, discovering that in many ways Australian garment workers were not any better off than their Malaysian counterparts. The literature on light manufacturing she read for her Honours thesis became the platform for a PhD. Under the supervision of Jan Elliott and Adrian Vickers, Vicki examined the evolution of discourses about women and work using colonial records and literature, Malaysian government documents, Mahathir's writings and contemporary media reports. Since graduating in 2004, Vicki has been researching women and unions in Malaysia and the garment industry in the Asia Pacific.

Website of the month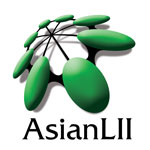 http://www.asianlii.org
The Asian Legal Information Institute is a gateway that allows simultaneous searching of more than 100 databases containing legislation, case-law, law reform reports and legal journals from 27 countries including the Philippines, Indonesia, Japan, Pakistan, Mongolia and East Timor.
Recent article of interest
In 2007 the Australian Government will host the Asia-Pacific Economic Cooperation (APEC) forum with a series of APEC meetings which began in January and culminated in the leaders' meeting in Sydney in September 2007. http://www.apec2007.org/
To set the scene, we draw your attention to a speech the Foreign Minister, Alexander Downer, made to the East Asia Policy Forum in Los Angeles on 12 January. Here he argues that the United States needs to remain active and involved not just in the commercial side of East Asia and its rapidly growing economies, particularly China, but also in the security architecture of the region. See http://www.foreignminister.gov.au/transcripts/2007/070112_eapf.html

Did you know?
A consortium of four universities: the University of New England, the University of the Sunshine Coast, the University of Tasmania and Charles Darwin University, has received significant funding ($369,000) from the Collaboration and Structural Reform Fund to develop innovative ways to teach Indonesian. The consortium will pool their Indonesian teaching and curriculum development resources and, from 2009, will collaborate in providing Indonesian at each of their institutions, as well as offering a 'blended model' of face-to-face and online delivery at other regional universities. This will include a short in-country programme at Universitas Mataram in Nusa Tenggara Barat.
See http://www.dest.gov.au/sectors/higher_education/programmes_funding/programme_categories/key_priorities/collaboration_and_structural_reform_fund.htm


Diary dates
FIRST INTERNATIONAL CONFERENCE OF ACEH AND INDIAN OCEAN STUDIES, 23-26 February 2007, Banda Aceh. The Asia Research Institute, National University of Singapore, and the Rehabilitation and Reconstruction Executing Agency for Aceh and Nias (BRR) are sponsoring a conference which will cover topics as diverse as seismology, geology and environmental impact; the history of Aceh and the Indian Ocean world; post-tsunami relief, reconstruction and disaster mitigation; conflict resolution, peace-making and democratisation;and Islam, law and society. See http://www.ari.nus.edu.sg/
events_categorydetails.asp?categoryid=6&eventid=539

TRANSNATIONAL ENVIRONMENTAL CRIME IN THE ASIA PACIFIC, 22 March 2007, Canberra. A public forum hosted by the Department of International Relations at the Australian National University will examine how to tackle crimes such as illegal logging and timber smuggling, species smuggling, the black market in ozone depleting substances, the illegal movement of toxic and hazardous waste and other prohibited chemicals. 9.00 am to 3.30 pm at the Innovations Lecture Theatre, cnr Eggleston and Garran Roads on the ANU campus. Registration $77.00 ($28.00 for students). See http://rspas.anu.edu.au/ir/tec or contact Lorraine.Elliott@anu.edu.au

GLOBAL SECURITY ASIA 2007, 27-29 March 2007, Singapore. Global Security Asia 2007 www.globalsecasia.com will be a forum for the international homeland security industry to showcase their latest equipment, systems and services in order to meet the current and future demands in the Asia Pacific region. Austrade will coordinate an Australian National Stand at this exhibition and offers a business and support services to participants. Contact Christopher Soh, Senior Business Development Manager, Austrade Singapore, christopher.soh@austrade.gov.au

SOUTH ASIA ENGAGED, 27-29 April 2007, Los Angeles. The South Asian Studies Alliance is hosting its foundation conference with a focus on how South Asia is being integrated into the world. The proposal deadline is 18 February 2007. See http://sasia.org

CHINESE STUDIES ASSOCIATION OF AUSTRALIA, 10th Biennial Conference, 27-29 June 2007, Brisbane. Griffith University, will be hosting the conference at Southbank in Brisbane. Watch the website for details: http://www.csaa.org.au/news.html

2ND ASIAN AUSTRALIAN IDENTITIES conference, 28-30 June 2007, Melbourne. The organisers welcome papers and presentations exploring Asian Australian identities, histories, cultures and politics. All presentations should be of 20 minutes duration. Abstracts (max 200 words) and a short bio (max 200 words) should be sent to admin@asianaustralianstudies.org or contact the convenors, tseen.khoo@arts.monash.edu.au or jacqueline.lo@anu.edu.au

IN SEARCH OF RECONCILIATION AND PEACE IN INDONESIA, workshop 19 and 20 July 2007, Singapore. The Indonesia Study Group, Asia Research Institute, National University of Singapore is holding an interdisciplinary workshop to examine approaches to reconciliation and peace in Indonesia. Its aim is to provide insights into ways forward not only for Indonesia, but for conflict situations much more broadly. http://www.ari.nus.edu.sg or contact the convenor, Dr Birgit Bräuchler aribb@nus.edu.sg


You are welcome to advertise Asia-related events in this space. Send details to: fbeddie@ozemail.com.au
Feedback
What would be useful for you? Human interest stories, profiles of successful graduates of Asian studies, more news about what's on, moderated discussions on topical issues? Send your ideas to fbeddie@ozemail.com.au.
About the ASAA
The Asian Studies Association of Australia (ASAA) promotes the study of Asian languages, societies, cultures, and politics in Australia, supports teaching and research in Asian studies and works towards an understanding of Asia in the community at large. It publishes the Asian Studies Review journal and holds a biennial conference. ASAA and the Centre for Language Studies at National University of Singapore also co-publish an annual supplementary issue of the Centre's fully peer-reviewed electronic Foreign Language Teaching Journal (e-FLT). See http://e-flt.nus.edu.sg

The ASAA believes there is an urgent need to develop a strategy to preserve, renew and extend Australian expertise about Asia. It has called on the government to show national leadership in the promotion of Australia's Asia knowledge and skills. See Maximizing Australia's Asia Knowledge Repositioning and Renewal of a National Asset http://coombs.anu.edu.au/SpecialProj/ASAA/asia-knowledge-book-v70.pdf
Asian Currents is published by the Asian Studies Association of Australia (ASAA) http://coombs.anu.edu.au/ASAA/ thanks to a grant from the International Centre of Excellence for Asia Pacific Studies (ICEAPS) http://iceaps.anu.edu.au. It is edited by Francesca Beddie. The editorial board consists of Robert Cribb, ASAA President, Michele Ford, ASAA Secretary, Mina Roces, ASAA Publications officer, Tamara Jacka, ASAA Council member, and Ann Kumar, Director, ICEAPS.