Analysis
Shinzo Abe of the Liberal Democratic Party was appointed Japan's Prime Minister late last month. He replaces Junichiro Koizumi who stepped down from his position after serving a little over five years in office. Although Abe is often identified as hawkish and nationalist because of his tough stance on Japan's neighbouring countries, especially China and North Korea, he supports constitutional to permit a greater role for Japan's Self Defence Force and closer cooperation with the United States. At 52 and the first PM born after World War Two, he represents a new generation of Japanese.

Abe's pedigree makes him a well-known and highly influential leader in Japan where family background still counts. Son of former foreign minister Shintaro Abe and grandson of Prime Minister Nobusuke Kishi (charged as a war criminal but never indicted), he was first elected to parliament in 1993. Although he never served as a minister, Abe was Chief Cabinet Secretary under Prime Minister Koizumi and chief negotiator on the issue of abduction of Japanese nationals by the North Korean regime. In both roles he acted tough and earned respect both within the party and in popular polls.

While Abe in many ways shares Koizumi's policy preferences, such as closer cooperation with the US and structural reform of the Japanese economy, he is also likely to depart from Koizumi's rigidities and eccentricities. This was demonstrated by his managing to arrange summit meetings with the Chinese and South Korean leaders within two weeks of taking office. Both neighbouring leaders had refused to talk with Koizumi due to the latter's regular visits to the Yasukuni Shrine where 14 Class-A war criminals are included among those commemorated.

However, political life for Abe is not going to be easy, as he faces challenging tasks on the domestic and foreign policy fronts. While in Seoul, the news of North Korea's underground nuclear test shifted his attention from bilateral issues to the regional, indeed global, issue of nuclearisation and how to handle the defiant North Korean regime.

The silver lining in Abe's trip is that the communication channel between the three capitals has now been restored, with Beijing and Seoul, along with Washington, focussed on some of Japan's immediate concerns.

On the domestic front, Abe has to continue Koizumi's economic polices, which have put the Japanese economy back on track. At the same time he has to balance neo-liberal reform with concern that the income gap between rich and poor is increasing at a scale never experienced in postwar Japan.

By appointing several policy advisors from outside the party and government ministries, Abe is trying to make the prime ministerial office central to policy making. This may cause resentment within the Japanese bureaucracy, which has been the key policy maker since WWII.

Abe's first major popular political test does not come until the mid-2007 upper house elections, when the Japanese public will assess his successes and failures. But even between now and July next year, Abe will be under constant pressure to make the right choices on domestic and foreign issues.

In his recently-published book Utkushii kuni e (Towards a Beautiful Country), Abe outlines his vision of Japan, which he describes as 'that of a beautiful country—a country filled with vitality, opportunity, and compassion, which cherishes a spirit of self-discipline, and is open to the world'. In turn, the world's eye will be focused on the prime minister and his policies. After all, Japan is the world's second largest economy and an important global player and it is in many nations' interests, including Australia's, to see this country achieving some of Abe's vision.

Links:

---
The past twelve months have been a turbulent period in Thai politics, culminating in a military coup on 19 September. Just over a year ago, in September 2005, the government closed down media personality Sondhi Limthongkul's TV program, turning an erstwhile supporter into a vocal critic who led mass demonstrations against Prime Minister Thaksin. In January 2006, opposition strengthened following the controversial sale of the prime minister's family telecommunications company Shincorp to the Singapore government-linked Temasek company for $US1.9 billion.

In response Thaksin called general elections, just a year into a new term. The April elections were boycotted by the opposition and eventually annulled by the Constitutional Court. From February, Thailand had only a caretaker government and no functioning parliament. In September the military stepped in, citing national disunity and rampant corruption.

This year's Thai Update organised by the National Thai Studies Centre at the Australian National University and held just ten days after the coup, examined its causes, and why political institutions established under the 1997 constitution, considered at the time a model for democratic governance failed to resolve political conflict.

Dr Thitinan Pongsudhirak (Chulalongkorn University), the keynote speaker at the Update, explained that the origins of the 1997 Constitution can be traced to a reform movement which sprang out of another crisis—in May 1992, when attempts by a group in the military to entrench power led to public protests and a bloody conflict. The movement sought to end the cycle of elections, corrupt and fractious governments and coups which had plagued Thailand for the preceding decades. It wanted an elected Prime Minister, a stronger executive, protections for individual rights, and firm prohibitions against money politics and electoral fraud. When the Constitution was finally promulgated in October 1997 it was greeted with great enthusiasm and seen to herald a new era in Thai politics.

The 1997 Constitution actually succeeded in many of its goals. The National Counter Corruption Commission (NCCC) was able to indict the powerful former Deputy Prime Minister Sanan Kachornprasart, and in doing so brought about his resignation. Similarly, in December 2000, the NCCC indicted Prime Minister Thaksin for concealing his assets. His acquittal, despite the apparently clear evidence against him, was a pivotal moment.

Thaksin's supporters argued he was the only person capable of leading Thailand out of the doldrums of the 1997/98 Asian Financial Crisis; the court apparently concurred in an 8-7 decision.

This paved the way for Thaksin to capture organisations set up to protect the public against an over-assertive executive.

Dr Michael Montesano (National University of Singapore) traced the growing opposition to Thaksin over the last twelve months, noting that some even sought to ensure that Thaksin was not a candidate in any future elections. Opponents argued that Thaksin's abuses of power and his undermining of constitutional institutions meant he should be removed, while supporters pointed to Thaksin's large electoral mandate. This paradox is represented by the question: Can an unconstitutional act (such as the coup) be justified if it ends a political crisis or abuses of power by a democratic leader, or does such an act actually involve greater damage to democracy as a whole. That debate will continue.

Links:

Profile
This month we feature Professor Bill Ashcroft who took up the Chair of English in the Faculty of Arts of the University of Hong Kong in January 2006. His book, The Empire Writes Back (London: Routledge 1989) co-authored with Gareth Griffiths and Helen Tiffin, was the first to examine systematically a field that is now universally referred to as 'post-colonial studies'. It is now a standard text in the field and has been translated into Spanish, Korean, Chinese, Japanese and Arabic.

Q: When did you become interested in studying Asia and why?
A: I have been interested for some time in studying Asia as part of a broader interest in post-colonial literatures. The increasing importance of Asia in of globalisation has meant that Asia, including Asian politics and Asian cultural production, has become a more prominent feature of my interests. The region presents the post-colonial analyst with a particularly diverse range of cultural engagements. Moreover, it would be true to say that the political importance of the region has never been greater.

This interest came to a head recently when I accepted the position of Chair Professor at the University of Hong Kong. Hong Kong is possibly the most strategic place in the world today, because it is the meeting point of two, very different, empires, the US and Chinese empires. And this century will be characterised by the relationship between them, and between the United States and India.

Q: What are your current preoccupations?
A: These include a study of the ways in which English has been transformed in post-colonial literatures, including those from Asia, and an analysis of the cultural bases and cultural distinctiveness of the relationship between the United States, China and India.

Q: How do these fit into the contemporary scene?
A: The two major phenomena in this century will be the adoption and transformation of English and the relationship between Asia and the West.

Q: What are your hopes for Asian studies in Australia?
A: Australia is at an interesting point in its history. It has been dogged by the debate about whether it is a part of Asia or a Western nation in the South Pacific. But this debate will be superseded by the larger debate about Asia's place in globalisation. Asian studies in Australia will move from a study of the cultures to Australia's north that have some relationship with it, to a study of the ways in which Asia's place in the world is changing the shape of the world itself. How Australia relates to this change will affect its future in this century.


Researcher of the month
Claire Lowrie
ckl09@uow.edu.au became interested in Asia as a first year undergraduate student. Her focus was initially on Australian history and politics but she decided to take a Southeast Asian subject just to mix things up a bit. In her honours year she combined her interests in Southeast Asia and Australian history by pursuing a comparative project. When she was offered a scholarship to continue as a postgraduate student, she again chose a comparative theme, looking at the experience of domestic servants in Darwin and Singapore from 1890 to 1942.

Now in the third year of her PhD study in the Faculty of Arts

and Centre for Asia Pacific Social Transformation Studies (CAPSTRANS) http://www.capstrans.edu.au at the University of Wollongong, Claire is enthusiastic about her postgraduate study. It has taken her around Australia and overseas. In 2004 she travelled to Shanghai to give a paper at the International Convention of Asian Scholars (ICAS4) and then spent a month in Singapore researching her thesis. Thanks to a Northern Territory History Grant she has done research in Darwin.

Claire has also had opportunities to get a taste for life as an academic. She has tutored in two history subjects and is employed as a research assistant. She gets further encouragement from the ASAA's Women's Forum, which has an email discussion list aimed at promoting scholarship on women in Asia and supporting women working within Asian Studies (http://mailinglists.uow.edu.au/mailman/
listinfo/asaa_womens_forum). Overall, Claire is enjoying the whole PhD experience and has plans for an academic career.

Website of the month

http://www.grameen-info.org/
With Mohammad Yunus and the Grameen Bank the recipient of this year's Nobel Peace Prize, we provide a link to Grameen's website http://www.grameen-info.org/. The Grameen Bank provides credit to the poorest of the poor in rural Bangladesh, without asking for any collateral. As of May 2006, the bank had 6.61 million borrowers, 97 per cent of whom were women. With 2226 branches, it provides services in 71,371 villages in Bangladesh.


Recent article of interest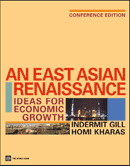 An East Asian Renaissance: Ideas for Growth by a World Bank team led by Chief Economist for East Asia & Pacific, Dr Homi Kharas and Economic Adviser, Dr Indermit Gill, is the first comprehensive analysis of the region since the Bank's 1993 report, The East Asian Miracle. The new report warns that with most East Asian countries approaching the middle-income level, this is the time for new strategies to build vibrant cities, cohesive societies and clean governments. It says East Asia is witnessing the largest rural-to-urban shift of population in history, with two million new dwellers expected in East Asian cities every month for the next 20 years. This calls for a focus on improved management of small and mid-sized cities, broader access to social services and greater transparency and accountability in national and local governments. See
http://web.worldbank.org/WBSITE/EXTERNAL/COUNTRIES/EASTASIAPACIFICEXT/0,,contentMDK:21056110~
pagePK:146736~piPK:146830~theSitePK:226301,00.html


Did you know?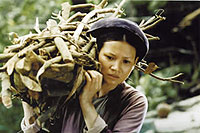 Thirty-seven artists from Asia, Australia and the Pacific will participate in the fifth Asia-Pacific Triennial of Contemporary Art (2 December 2006 to 27 May 2007), the opening exhibition at Brisbane's new Gallery of Modern Art and refurbished Queensland Art Gallery. The triennial will include programs of performance and cinema (with a special celebration of director and actor, Jackie Chan), as well as a children's program. Also on display will be work of Chinese artists involved in the Long March Project, started in 2002 when its founding members left Beijing to retrace the route taken by Chairman Mao in 1934-35. See www.asiapacifictriennial.com

Diary dates
GODDESS: DIVINE ENERGY Exhibition, 13 October 2006 – 28 January 2007, Sydney. This is the Art Gallery of New South Wales' major summer exhibition, which surveys the countless imaginative expressions of the divine female found in the Hindu and Buddhist art of India, Tibet and Nepal. See http://www.artgallery.nsw.gov.au/media/coming/goddess

THIRD WORLD CONGRESS OF KOREAN STUDIES, 27-30 October 2006, Jejudo island, South Korea. The theme of the largest Korean studies conference in the world is 'Cultural Interaction with Korea: From Silk Road to Korean Wave'. For further information, see http://www.aks.ac.kr/eng_home

CAPITALISING ON ASIA GROWTH, 23 - 24 November 2006, Marina Mandarin Singapore. The 2006 AustCham Regional Business Conference brings together an impressive array of CEO-level speakers and panelists from across the Asia-Pacific region to share their thoughts and opinions on the potential growth within Asia, in particular China, India and Southeast Asia See
http://www.austcham.org.sg/regionalconference06

CONTEMPLATING VIOLENCE IN INDONESIA, Herb Feith Memorial Lecture by Ruth McVey, 30 November 2006, Melbourne. McVey is Emeritus Reader in Southeast Asian Politics at the University of London. 6.00pm refreshments for 7.00pm start at the Iwaki Auditorium, ABC Southbank Centre, Corner Sturt Street and Southbank Boulevard, Melbourne http://www.herb-feithfoundation.org

MEDIA: POLICIES, CULTURES AND FUTURES IN THE ASIA PACIFIC REGION, 27-29 November, Perth. The organisers of the 2006 Signature Event conference for the Australia Research Council's Asia Pacific Futures Research Network (APFRN), organised by the Media-Asia Research Group welcome proposals for individual papers as well as workshops and panels from government, industry and community groups in addition to the academic community. See http://www.MediaAsiaConference.humanities.curtin.edu.au.

BOUNDARIES AND SHIFTING SOVEREIGNTIES: MIGRATION, SECURITY ISSUES AND REGIONAL COOPERATION 30 November-1 December 2006, Armidale. The 14th Malaysia and Singapore Society Colloquium will be held at the University of New England. See http://www.une.edu.au/malaysiasoc/14thColl.html

YOUTH, MEDIA AND CULTURE IN THE ASIA PACIFIC REGION, 30 November to 1 December, Melbourne. This symposium will explore themes such as youth consumption and production of media, the role of commercial media, public service broadcasting and community media. Monash University, Caulfield Campus. See http://www.arts.monash.edu.au/humcass/youthmediaculture/

ASIA-PACIFIC TRIENNIAL OF CONTEMPORARY ART, December 2006-May 2007, Brisbane. The Asia-Pacific Triennial of Contemporary Art (APT) will be the opening exhibition at the new Queensland Gallery of Modern Art. APT 2006 will present the work of over 30 artists from Asia, Australia and the Pacific. It will feature a performance and cinema program, as well as a children's festival. See http://www.qag.qld.gov.au/apt

WORLD WITHOUT WALLS: 21st Century Perspectives on East and West, 3-7 December 2006, Sydney. The Oriental Society of Australia (OSA) is holding a fiftieth anniversary, international conference from 3-7 December. The conference title 'World Without Walls' reflects the belief of the conference organisers that the study of humanities, the arts and social sciences without Asia is incomplete.

The conference is designed to break down traditional geographic country-based studies by organising panel discussions thematically, and bringing together scholars from different backgrounds to discuss common problems. University of Sydney; COST: $380 per person ($300 Early Bird Registration) ENQUIRIES: OSA2006 Conference Committee, OSA2006@arts.usyd.edu.au. See http://www.arts.usyd.edu.au/conference/OSA2006

CROSSING BORDERS, conference, 4-5 February 2007, Sarawak. The Research Unit for Study of Societies in Change (RUSSIC), Curtin University, with the support of Curtin University, Sarawak campus, is holding a two-day conference at Curtin's Sarawak campus in Miri. The focus of the conference is on border issues relating to Borneo and the neighbouring region. If you are interested in attending or presenting, please contact: Anne-Marie Hilsdon a.hilsdon@curtin.edu.au

ASIA-PACIFIC ECONOMIC AND BUSINESS HISTORY CONFERENCE (APEBH), 12-14 February 2007 Sydney. Call for papers on the theme of the 'Business of the Chinese Diaspora' for this conference http://ehsanz.econ.usyd.edu.au/ and the later Chinese Studies Association of Australia (CSAA) Biennial Conference (Brisbane, 27-29 June 2007. See http://www.csaa.org.au/)

The APEBH Conference theme is "Varieties of Capitalist Development and Corporate Governance", with keynote speaker Professor Doug Irwin, a US-based leading authority on the history of international trade policy.

Proposals for either or both conferences are welcome on any topic related to the business organisation and practices of the Chinese diaspora, from the 19th century to the present Proposals for the APEBH Conference are due by 25 November 2006 and the CSAA 1 March 2007. Contact Dr Stephen L. Morgan, Co-Editor, Australian Economic History Review, University of Melbourne s.morgan@unimelb.edu.au

FIRST INTERNATIONAL CONFERENCE OF ACEH AND INDIAN OCEAN STUDIES, 23-26 February 2007, Banda Aceh. The Asia Research Institute, National University of Singapore, and the Rehabilitation and Reconstruction Executing Agency for Aceh and Nias (BRR) are sponsoring a conference which will cover topics as diverse as seismology, geology and environmental impact; the history of Aceh and the Indian Ocean world; post-tsunami relief, reconstruction and disaster mitigation; conflict resolution, peace-making and democratisation;and Islam, law and society. See http://www.ari.nus.edu.sg/events_categorydetails.asp?
categoryid=6&eventid=539

2ND ASIAN AUSTRALIAN IDENTITIES conference, 28-30 June 2007, Melbourne. Call for Papers: deadline 30 November 2006. The organisers welcome papers and presentations exploring Asian Australian identities, histories, cultures and politics. All presentations should be of 20 minutes duration. Abstracts (max 200 words) and a short bio (max 200 words) should be sent to admin@asianaustralianstudies.org or contact the convenors, tseen.khoo@arts.monash.edu.au or jacqueline.lo@anu.edu.au

IN SEARCH OF RECONCILIATION AND PEACE IN INDONESIA, workshop 19 and 20 July 2007, Singapore. The Indonesia Study Group, Asia Research Institute, National University of Singapore is holding an interdisciplinary workshop to examine approaches to reconciliation and peace in Indonesia. Its aim is to provide insights into ways forward not only for Indonesia, but for conflict situations much more broadly. Call for Papers: deadline 15 December 2006. See http://www.ari.nus.edu.sg or contact the convenor, Dr Birgit Bräuchler aribb@nus.edu.sg

You are welcome to advertise Asia-related events in this space. Send details to: fbeddie@ozemail.com.au
Feedback
What would be useful for you? Human interest stories, profiles of successful graduates of Asian studies, more news about what's on, moderated discussions on topical issues? Send your ideas to fbeddie@ozemail.com.au
About the ASAA
The Asian Studies Association of Australia (ASAA) promotes the study of Asian languages, societies, cultures, and politics in Australia, supports teaching and research in Asian studies and works towards an understanding of Asia in the community at large. It publishes the Asian Studies Review journal and holds a biennial conference. ASAA and the Centre for Language Studies at National University of Singapore also co-publish an annual supplementary issue of the Centre's fully peer-reviewed electronic Foreign Language Teaching Journal (e-FLT). See http://e-flt.nus.edu.sg

The ASAA believes there is an urgent need to develop a strategy to preserve, renew and extend Australian expertise about Asia. It has called on the government to show national leadership in the promotion of Australia's Asia knowledge and skills. See Maximizing Australia's Asia Knowledge Repositioning and Renewal of a National Asset http://coombs.anu.edu.au/SpecialProj/ASAA/asia-knowledge-book-v70.pdf
Asian Currents is published by the Asian Studies Association of Australia (ASAA) http://coombs.anu.edu.au/ASAA/ thanks to a grant from the International Centre of Excellence for Asia Pacific Studies (ICEAPS) http://iceaps.anu.edu.au. It is edited by Francesca Beddie. The editorial board consists of Robert Cribb, ASAA President, Michele Ford, ASAA Secretary, Mina Roces, ASAA Publications officer, Tamara Jacka, ASAA Council member, and Ann Kumar, Director, ICEAPS.