Message from the President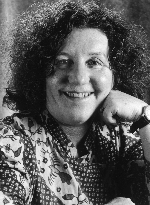 The issue of career opportunities in the field of Asian Studies is crucial to encouraging new generations of scholars to replenish Australia's Asian expertise. A comment from a postgraduate reader in this issue, however, highlights some of the difficulties facing those with qualifications in Asian Studies in establishing careers, and hurdles to be overcome to make Asian studies an attractive option for students.
The job market for those with qualifications in Asian Studies is particularly tight job at present. However, the Bradley Report highlights the issue of the 'greying' of Australia's academics, and this indicates that there should be a boom time as the academics appointed in the years of university expansion in the 1960s and 1970s retire.
But this does not solve the immediate problem of our post-grads looking for the next step post-PhD.
Many new graduates find casual academic work teaching at sessional rates, or in short term appointments—for example paid for by teaching buyouts for academics on research grants. Unfortunately, it is common practice to fill these posts with casuals, rather than short-term contracts. However, new graduates are at least building the 'skill set' they need when applying for a job.
As a longer term strategy, new graduates can look for opportunities to be part of large research grants with more senior scholars. They can be a named Research Associate on an ARC Grant held by senior scholars, for example. This puts them in the academic pay scale, rather than the Research Assistant pay scale and, at least at my university, they are regarded as post-doctoral fellows, even though they have not had to compete for the grant in their own right.
Research assistantships are another option—and research assistants can try to negotiate to have some publications from the project under their authorship, or jointly authored. These strategies can keep postgraduates in a related kind of employment, albeit short-term, while they build their skills and publications, and even get that thesis turned into a book, which is sometimes taken as an important consideration for a Post-doctoral Fellowships.
Asian Studies graduates usually have good language skills, which are a useful asset in jobs in aid and development. In terms of job overseas, it is worth postgraduates broadening the places where they look for jobs. The Economist, for example, advertises a lot of academic and related jobs
The international development jobs newsletter sends out bi-weekly lists of jobs to subscribers, and there are no doubt more of these web-based services in particular areas or fields.
The ASAA has a jobs section on its web site, but could be developing it as a more significant site for advertising jobs.
We see lobbying around the impending 'crisis' of the greying academic population, coupled with the push for Asia Literacy, as a key activity for the next few years. We are keen to receive feedback, insights, and suggestions on this important issue.
The ASAA has run regular workshops on topics such as career planning and job-seeking skills at both the biennial and the regional conferences. We welcome suggestions on the kinds of activities that the ASAA could provide and that postgrads and new graduates would find useful.
Comment
PATHWAYS FOR PHDS IN ASIAN STUDIES: A COMMENT FROM A POSTGRADUATE READER
In the global downturn, it's increasingly difficult to find opportunities once you've finished your PhD, whether it's a post-doc, lecturer 'level A' or similar opportunities. It would be useful for the soon-to-be or newly qualifieds to know (a) what opportunities are out there, and (b) what to look for, and for some sort of list of ongoing opportunities to be made available.
I've completed my PhD and am looking for post-doc work or similar, but am not sure whether there are equally beneficial alternatives. Also, for example, I have an honorary position, which means that while I'm looking for a post I can still access library resources in return for using that institution as my affiliation in any publications. I've applied for a few post-docs now and am waiting to hear back from some. Some I've already heard back from and received information about the current job market.
Usually—according to the recruiters—in the more recent years, post-docs have attracted between 20–40 applicants. This year, however, they're attracting 150–170.
With the current global downturn, particularly in the United States, it seems there is much greater competition over post-docs.
As universities are on hire freezes, it seems that people who've already done a couple of years post-doc work are applying to do a couple more as tenure-track options are either unavailable or few and far between.
It would be great if there was some way of communicating this to ASAA members in the same position as me; and also to see some report back on the current status of the job market at the moment.
I read on a listserv, for example, that universities throughout Asia are recruiting more academics at the moment, apparently as part of a wider shift in global power towards Asia. I'd be interested to know if there are any websites or such to look at for this.