SURVIVAL ON THE TIBETAN PLATEAU

by Dr Katherine Morton, Fellow, Department of International Relations, Research School of Pacific & Asian Studies, the Australian National University katherine.morton@anu.edu.au
The ongoing crisis in Sino-Tibetan relations cannot easily be disentangled from the broader politics of identity. For the Chinese side, instability in the borderlands threatens the unity of the Chinese state hence the need to reinvigorate national consciousness as a defence against internal dissent. For the Tibetans, the construction of a pan-Tibetan identity provides a counterbalance to Chinese domination as well as an essential means of seeking international support. Although Tibet's status as an independent state is not recognised at the international level, and the Dalai Lama himself has made it clear that Tibet is a part of China, calls for the protection of cultural rights and religious freedoms strike a chord with evolving global norms concerning the responsibility to protect.

An objective assessment of China's policies in Tibet, however, is obscured by the fact that both sides hold radically different interpretations of what constitutes cultural preservation. One major disagreement concerns the role of religion as a marker of Tibetan cultural identity. For the Tibetan government in exile, memories of large-scale destruction during the Cultural Revolution, mass in-migration to Tibetan areas, unregulated frontier style capitalism and political controls on religious expression amount to 'cultural genocide'. In stark contrast, for Chinese authorities, cultural freedom has been safeguarded from remaining feudal exploitation via the introduction of modern secular education, the restoration of monasteries since the early 1980s, and new technologies to protect Tibetan language and literature.

These polarised positions distract attention

away from the dilemmas of modernisation and the difficult trade-offs that have to be made between economic development and cultural preservation. Many Tibetans living in China face daily difficulties over how to preserve their culture while increasing their income at the same time. Environmental degradation and the impacts of climate change further exacerbate tensions and underscore a greater sense of urgency to create a balance between cultural, economic, and environmental priorities.

The Tibetan Plateau covers an area of approximately 1.6 million km2, equal to one quarter of China's land mass. As the largest freshwater reserve outside the polar ice caps it is also known as Asia's water tower or the third pole. According to the Chinese Academy of Social Sciences, the glaciers that regulate the water supply for the Yellow, Yangste, Mekong and other major rivers in South and Southeast Asia are shrinking by an average rate of 7% per annum. Data from UNEP and the World Glacier Monitoring Service reveal that the Himalayan glaciers are shrinking faster than anywhere else in the world and could totally disappear by 2035.

The current solution to environmental degradation on the plateau is to accelerate the resettlement of the Tibetan nomads by 2010. But in the absence of alternative forms of employment this is leading to further alienation and merely reinforcing pre-existing inequalities with negligible environmental benefits. Indeed, the fact that many of the recent protests took place in Tibetan areas with nomad settlers suggests that resettlement was an important motivating factor.

A common concern that connects the diverse challenges to survival on the Tibetan Plateau is the contestation over the relationship between tradition and modernity. In China, as in many other countries, the problem is that cultural traditions and indigenous knowledge are undervalued as important sources of peace and sustainability. For Sino-Tibetan relations, placing the issue of minority rights within this broader framework may be more helpful for the purposes of building trust and establishing a meaningful dialogue – it avoids placing disproportionate blame on any one party and shifts the debate towards a 21st century view of progress that seeks to balance cultural, ecological, and religious diversity with material achievement.

Links:

---
Burma has received considerable attention in the media with the devastation inflicted by Cyclone Nargis. In response to the destruction, the regime has called for $US10.7 billion for reconstruction, of which $US42.52 million is to rebuild 110 hospitals and 288 rural health clinics destroyed or damaged. Before the cyclone, Burma, despite being a very poor country, had 839 hospitals, 1473 rural health clinics, 86 primary and secondary health centres, 348 maternal and child health centers, 14 traditional medicine hospitals and 237 traditional medicine clinics. This is remarkable, especially since the government spends considerably less per capita than the other ASEAN governments on healthcare. In 2006 the regime spent only nine cents per person, which compares with the government of Laos, which managed $US1.91 per person. See ASEAN Government Expenditure on Health 2006.

In total in 2006 Burma spent only $US4.6 million dollars on healthcare, which means that if nothing was spent on administration, each government hospital and clinic in the country received on average about $US1,500. This paltry sum might go some way towards explaining

the near absence of beds, sheets, clothes, medical equipment and drugs within the government hospitals and clinics. Burma might have lots of hospitals and clinics, but there is nothing in most of them.

This allocation of resources to a system that is nearly all empty buildings is from a government that earns around $US100 million each month in revenue from its gas sales to Thailand. Much of this money disappears into the private bank accounts of the generals or is wasted on totalitarian extravagances such as the building of a new capital city, purchasing nuclear reactors (for medical research) and weaponry for an army whose enemy is its population.

Moreover, the people of Burma cannot afford to use the large number of buildings that constitute the health infrastructure. Of the ASEAN countries Burma has the lowest per capita expenditure on healthcare at $US4 a person. The people of Laos have the second lowest per capita expenditure on healthcare, though it much higher than the people of Burma, at around $US22. See Total Expenditure on Health.

Giving the regime money to build new hospitals and clinics is a waste of resources. More buildings are not required. What is needed is a change in a mentality that sees infrastructure building as equivalent to the provision of healthcare. The people of Burma deserve a health system that is properly financed and administered. Presently the country has neither.

Links:

Profile
Q: When did you become interested in Asia and why?
A: I have a natural interest in Asia. I was born at the southern tip of the subcontinent - in Colombo, Sri Lanka - and spent my first seven years there. I have a vivid childhood memory of lining up for hours with my 'Ayah' (nanny) along the city's main thoroughfare in the early 70s to watch the grand cavalcade when Indira Gandhi was on a state visit from India to meet Sri Lanka's prime minister Mrs Bandaranaike. I think we did but see her passing by - or the flash of her limo, at least! My family migrated to South Australia in the mid 1970s, partly due to the messy political climate in Sri Lanka. Growing up, our house was very current affairs-oriented and there was always conversation about regional affairs. I took an Asian Studies subject at school in the mid-1980s alongside the more standard-issue high school humanities menu. Later, at the University of Adelaide, I studied Law and Arts and took subjects in Asian history and society, from modern Indonesian history to wartime Japan. I had some terrific teachers, including Professor Gavan McCormack, who later went to the ANU, and the urbane Dr Roger Knight - they were very kind to me, too, given my propensity to hand in essays late.

As a journalist - I've been at the The Age newspaper, for nearly 15 years - I've had broad experiences, including nearly three years in the Canberra press gallery when Paul Keating was PM. I am a senior writer now, with a news reporting and feature writing role. Australian newspapers tend to be domestically focussed - so I would be loath to call myself an Asia 'expert', but I'm an Asiaphile. In early 2001, I was fortunate to be chosen for a professional exchange program in Indonesia through the Asialink Centre at Melbourne Uni. I spent 3 months at the hub of the Tempo magazine newsroom in Jakarta, working as a reporter/editor for the English language edition. I've also had some wonderful work opportunities to travel regionally for The Age and its sister paper, the Sydney Morning Herald, including covering the Bali bombings in 2002.

I was among the first Australian reporters to land in Sri Lanka in the aftermath of the Boxing Day tsunami in 2004. Both were terrible events, and both affected Australians' perceptions of Asia. As a reporter, required to interpret all that grief and destruction, both events were challenging professional opportunities.

Q: What are your current preoccupations? And how do these fit into the contemporary scene?
A: I frequently write on multiculturalism, so I'm monitoring the nuances of how Australians at large respond to the larger intake of migrants from the Asia-Pacific in the period ''post-Hanson'' - if you could dignify her populism with a respectable epithet. A greater Indian presence, for example, has been visible over the past few years in Melbourne. In April, I went on assignment with a bus convoy of Chinese Australians, many were overseas students but the group included people who could trace ancestry to the goldfields. They were going to Canberra to express their support - loudly - for the Olympic torch relay. My bus seat gave me an insight into a burgeoning Chinese nationalism, even amongst diaspora communities. These local threads feed into the global scene. You can't pick up a newspaper or magazine or watch current affairs these days without 'Gee-whizz' headlines about China and India's growth rates. As someone with a strong interest in social issues, I don't think consumers of Asian news get enough about the struggles of ordinary people: the other side of globalisation, so to speak. I find the writings of the author Arundhati Roy thought provoking on these questions.

Q: What are your hopes for Asian Studies in Australia?
A: More, more, more. Australians should be immersed in the history, politics and languages of our neighbourhood, not just at unis but also at school level, so our emerging generation, including future journalists, are more Asia-literate. I regret that I neglected the language side of things, and remain boringly monolingual. I only have a basic knowledge of Sinhala and Tamil, the languages of Sri Lanka, and some schoolgirl French. Hopefully, with a fluent Mandarin-speaker in Kevin Rudd at the helm, there will be more interest in mastering regional languages.

Student of the month
This month we bring you poet, editor and new media artist, James Stuart's account of life during an Asialink literature residency.

overlooking Rebkong, a Tibetan town nestled in one of the many valleys of Qinghai's Tibetan Plateau. Only then did news of the Wenchuan earthquake, sent by concerned friends and family, start to arrive, one SMS at a time. I had arrived in Chengdu, Sichuan Province's capital some 80km southeast of the epicentre two months earlier, the start of a four-month Asialink literature residency there.
My proposed project had been to write poems exploring the relationship between myth, landscape and contemporary culture. The result has been pieces such as the following, which reinterprets the strange Diaolou structures surrounding Kaiping in Guandong Province:

They sprout up from those dreams of a classic Europe
one that, though malformed, has not quite torn itself apart:
poured-concrete monoliths, Doric and decayed in measure,
with rotundas, colonnades & a glass case
('Break in case of banditry') full of fist-sized rocks.


- from An indoor dream

But upon my arrival in Chengdu the primary focus quickly shifted to translation. The Bookworm, my host organisation (www.chinabookworm.com),is an English-language lending library/ restaurant/ café/ bar/ bookshop with branches also in Suzhou and Beijing.

Attending the Bookworm's International Literary Festival I was struck by the massive divide between this 'internationalised' space and the local literary activity that was taking place all around it: the two barely overlapped.

And so, the seeds for Conversions were planted. Featuring English translations of three Sichuan poets – two of Yi, one of Miao nationality – Conversions brings poetry to life at the Bookworm. Rather than just print the translations in a book, large banners featuring bilingual versions of the poems will be hung here, making this Chengdu's first 'poetry exhibition'. Conversions emphasises how poetry has a life beyond books and brings local and international cultures into dialogue.

But beyond these literary endeavours lies the devastated remains of Dujiangyan, Wenchuan and countless other sites. All the while the toll rises and spirals beyond poetry's reach. The Bookworm has reinvented itself as the operations base for the Sichuan Earthquake Relief (http://www.sichuan-quake-relief.org/), a network of volunteers that has been busy collecting donations and distributing aid – some RMB 300,000 already. No charter is static in the face of disaster.

Links:

Website of the month
http://www.nla.gov.au/asian/asianwebarchive.html
Staff in the Asian Collections Branch, National Library of Australia, have recently started archiving selected websites related to Asia. These are hosted by the Internet Archive, a non-profit body based in the United States with extensive experience in web domain harvests, and are searchable via their search engine called Wayback Machine. So far the collections of websites have specific themes, such as the Burmese Uprising in 2007, the 2007 election in Thailand and Islamic organisations in Indonesia. Each of these collections contains a number of important websites. More detailed information, including a list of collections, is available at: http://www.nla.gov.au/asian/asianwebarchive.html.
Recent publication of interest

Did you know?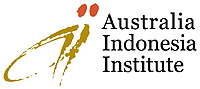 The Australia Indonesia Institute invites applications from young people aged between 21 and 25 years (at the time of application), willing to represent Australia for two months in Indonesia during December 2008 and January 2009 as members of the Australia-Indonesia Youth Exchange Program (AIYEP) 2008-09. The program aims to provide opportunities for young people from Indonesia and Australia to appreciate the culture, development and way of life of each other's country. Participants will be chosen from applicants undertaking tertiary studies or employed in any one or more of the areas listed below: Agriculture, Arts, Music, Asian Studies, Economics, Business, Education, Engineering, Science, Environmental Management, Journalism, Media, Law, Medicine, Politics, Sports and Tourism. A good level of Indonesian language is desirable. Closing date: Completed applications and accompanying documents must be received by the Australia-Indonesia Institute by Friday 27 June 2008. http://www.dfat.gov.au/aii/scholarship_program/youth_exchange_program.html.


Diary dates
TAISHO- CHIC: JAPANESE MODERNITY, NOSTALGIA AND DECADENCE 22 May to 3 August, Sydney. Featuring about 70 paintings, prints, textile and decorative arts, the exhibition encapsulates the clash and embrace of Western modernity and traditional Japan in this transitional period (the greater Taisho- period 1910–1930). On Saturday 24 May 2008 a series of lectures will consider modernity and Japanese-ness. 9.30am – 4.30pm, Domain Theatre, Lower level 3, Art Gallery of New South Wales http://www.artgallery.nsw.gov.au/exhibitions/coming/taisho_chic

AUSTRALIA AND JAPAN: REFLECTIONS ON THE RELATIONSHIP, 30 June, Canberra. Address by Peter Drysdale, Emeritus Professor of Economics and Visiting Fellow in the Crawford School of Economics and Government in the College of Asia and the Pacific at the Australian National University. This address will be held at the AIIA Conference Centre, Level 1, Stephen House, 32 Thesiger Court, Deakin, ACT. RSVP by 27 June is essential. Email act.branch@aiia.asn.au

INTERNATIONAL COLLOQUIUM ON ASIAN BUSINESS (ICAB), 30 June to 3 July 2008 Bangkok, Thailand. The colloquium invites abstracts and papers concerned with Asian business and management issues. Topics to be discussed include intellectual property, brands and branding, finance, managing risk, corporate social responsibility, disaster management, market entry, leadership, and a host of others. The conference particularly welcomes papers that employ novel or interdisciplinary approaches, perhaps drawing from areas of sociology, economics, psychology, cultural studies, history, gender studies or politics. See http://www.bkkconference.com or email mark@bkkconference.com

IS THIS THE ASIAN CENTURY? 17th Asian Studies Association of Australia Conference, 1-3 July 2008, Melbourne. The biennial Asian Studies Association of Australia conference is the largest gathering of expertise on Asia in the southern hemisphere. The theme for 2008 invites you to assess how the regions and issues in which you are interested are faring. The ASAA conference is multi-disciplinary and covers Central, South, South-East and North East Asia and the relationship of all of these with the rest of the world. See http://www.conferenceworks.net.au/asaa

POPULAR CULTURE IN INDONESIA book launch and panel discussion, 2 July, Melbourne. Professor Krishna Sen, FAHA (Executive director, Humanities and Creative Arts Australian Research Council) will launch a Popular Culture in Indonesia; Fluid Identities in Post-Authoritarian Politics (Ariel Heryanto ed., London: Routledge, 2008) at the University Professional Bookshop, University of Melbourne, 6pm for 6:30pm, to be followed by a panel discussion on contemporary Indonesian films with Professor Krishna Sen and Professor Barbara Hatley by 25 June 2008, for attendance only: arielh@unimelb.edu.au

ASIA-PACIFIC FUTURES RESEARCH NETWORK Postgraduate & Early Career Researcher Workshop on Leadership and Management in Research on Asia and the Pacific 2008.

Call for Applications by 14 July. The workshop (8-10 December 2008 in Melbourne) will be convened by Professor Vera Mackie (Australian Research Council Professorial Research Fellow). It will cater for around twenty early career researchers in the final year of PhD research, or who have completed PhD research in the last three years. Applicants' research should focus on the Asia-Pacific region. For further information and application procedures see: http://www.research.unimelb.edu.au/asiapacificfutures.

THE POLITICS OF ISLAM IN OUTER INDONESIA, 22-26 July, Banjarmasin, South Kalimantan, Indonesia. This is the 5th International Symposium sponsored by Jurnal Antropologi Indonesia. These symposia are now among the world's largest gatherings of Indonesianists, primarily but not exclusively anthropologists. For an overview of the conference theme see: http://www.fisip.ui.ac.id/antropologi/index.php?option=com_content&ta

BEIJING OLYMPIC GAMES, 8-24 August 2008 http://en.beijing2008.cn/

CELEBRATING 50 YEARS OF INDONESIAN STUDIES AT THE UNIVERSITY OF SYDNEY, 15 August, Sydney. As part of a series of events being organised to mark this occasion, all former students and staff are invited to a reunion, to be held at the university on the evening of 15 August 2008. Contact Professor Adrian Vickers adrian.vickers@usyd.edu.au.

ANCIENT CHINESE PORCELAIN: global exporting, China-West interaction, antique collection, and authentication 27 August, Sydney. This talk by Baoping Li introduces the archaeological and art-historical significance of Chinese porcelains. Baoping works at the University of Queensland, where his research focuses on the history of Chinese porcelains and their interaction with other ceramic traditions such as Japan, Korea, Southeast Asia and Middle East. 5.15 pm – 7pm at Mills Lecture Room 209, R.C. Mills Building, Fisher Road, University of Sydney http://db.auth.usyd.edu.au/directories/map/building.stm?ref=H15L22

JAPANESE LANGUAGE & CULTURE COURSE (including home stay) Kanazawa, Japan 28 September to 11 October 2008. The Australia-Japan Society of the ACT (AJS ACT), in conjunction with the Ishikawa Foundation for International Exchange (IFIE), is offering an in-country course in Japanese language/culture in Kanazawa. The course cost: $600 plus airfares. All course expenses, cultural activities and home stay accommodation with a Japanese family (including morning and evening meals) for two weeks are included. The course is partly subsidised by the Ishikawa Regional Government. A deposit of $300 is payable by 30 June 2008. Applicants must be at least 20 years old, must be a member of an Australia – Japan Society or an affiliated organisation (or join one) and be prepared to stay in Japan for two weeks. Contact the coordinator of the program, Michael Hodgkin, for a detailed outline of the program and for application forms. E-mail address mhodgkin@pcug.org.au

TRANSITION AND INTERCHANGE Ninth Women in Asia Conference, 29 September-1 October 2008, Brisbane. The University of Queensland is hosting the ninth Women in Asia (WIA) Conference, to be held from 29 September-1 October, 2008. Call for Papers: Contributions are invited from various disciplines on a large number of themes concerning the lives of women in Asia. Participants are encouraged to submit proposals for panels (with 3-4 papers per panel). Individual proposals are also welcome. See http://www.freewebs.com/womeninasia.

ARTSingapore, 9-13 October 2008, Singapore. This contemporary visual art fair is both a trade and consumer fair, and thus a platform for art dealers and galleries to network and foster business relationships, and for art collectors to acquire new works http://www.artsingapore.net/index-as.html

VIETNAM UPDATE 2008, Labour in Vietnam, 6-7 November 2008, ANU, Canberra. The 2008 Vietnam Update takes up the timely issue of labour in Vietnam. It will explore the theme of labour broadly, including Vietnam's position in regional labour markets; the socialist legacy in the globalised workplace; everyday working conditions and experiences; the regulatory framework; the changing industrial relations system; the politics of labour; the protection of labour rights; and the internationalisation of labour standards. Convenor: Anita Chan, Contemporary China Centre, Research School of Pacific and Asian Studies, The Australian National University: anita.chan@anu.edu.au

You are welcome to advertise Asia-related events in this space. Send details to: fbeddie@infinite.net.au
Feedback
What would be useful for you? Human interest stories, profiles of successful graduates of Asian studies, more news about what's on, moderated discussions on topical issues? Send your ideas to fbeddie@infinite.net.au.
About the ASAA
The Asian Studies Association of Australia (ASAA) promotes the study of Asian languages, societies, cultures, and politics in Australia, supports teaching and research in Asian studies and works towards an understanding of Asia in the community at large. It publishes the Asian Studies Review journal and holds a biennial conference. ASAA and the Centre for Language Studies at National University of Singapore also co-publish an annual supplementary issue of the Centre's fully peer-reviewed electronic Foreign Language Teaching Journal (e-FLT). See http://e-flt.nus.edu.sg

The ASAA believes there is an urgent need to develop a strategy to preserve, renew and extend Australian expertise about Asia. It has called on the government to show national leadership in the promotion of Australia's Asia knowledge and skills. See Maximizing Australia's Asia Knowledge Repositioning and Renewal of a National Asset http://coombs.anu.edu.au/SpecialProj/ASAA/asia-knowledge-book-v70.pdf
Asian Currents is published by the Asian Studies Association of Australia (ASAA). It is edited by Francesca Beddie. The editorial board consists of Robert Cribb, ASAA President; Michele Ford, ASAA Secretary; Mina Roces, ASAA Publications officer; and Lenore Lyons, ASAA Council member.
---
Return to Asian Currents home page
(formerly at coombs.anu.edu.au, now at http://iceaps.anu.edu.au/asian-currents.html)